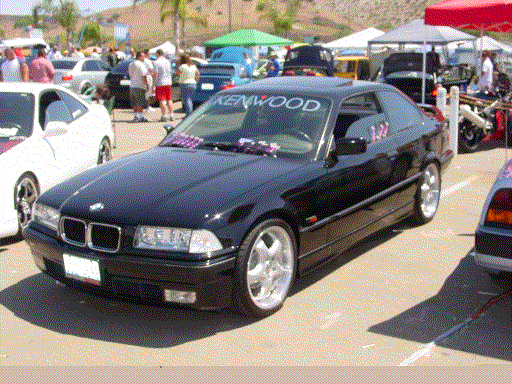 When Automundo magazine contacted me about this beauty I signed on immediately. With top brands like Kenwood, D.E.I./Clifford, Phoenix Gold, and Optima Batteries on-board, it was a no-brainer!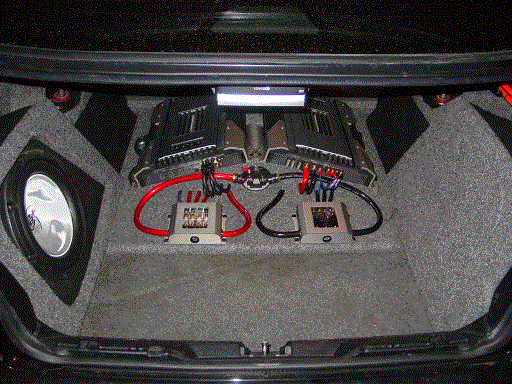 After about 100 hours labor, It's a Beauty! The side pods have removable covers that can conceal, or highlight the 10 " Kenwood woofers. With the battery under the right woofer, it all has to remove for service, but locks together for high G's at the test track.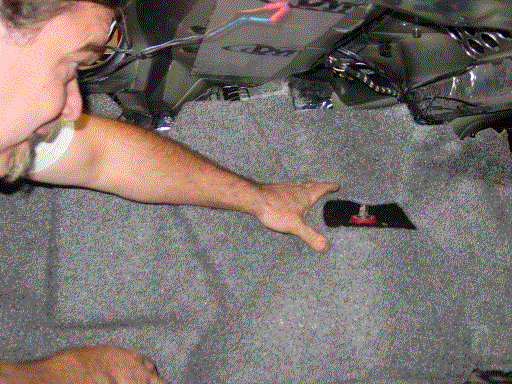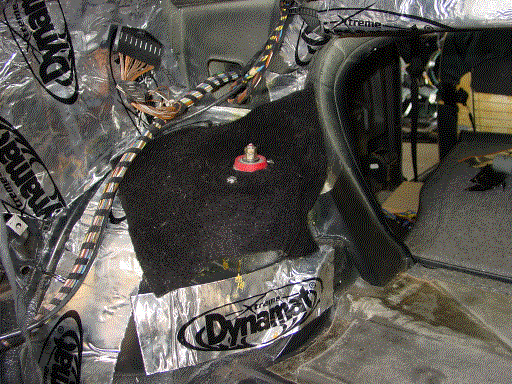 Creating a good look has as much to do with area under the panels, as with the work that shows. We covered the sheet metal with Dynamat Extreme, to provide maximum bass from the  pods, then used trunk liner carpet to give a finished apperance to the shock mounts, where a stiffening brace needed to be added through the top panel.

The top panel loks like factory installed with a cutout for the stiffening bar. The panel was re-covered with gray trunk liner to clean up the cut in the panel. The contours in the panel needed lots of extra work in following the contours with out wrinkling.