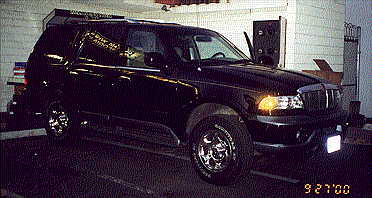 As big as they get, it can still be a challenge to put a big sound inside without losing any of the seating capacity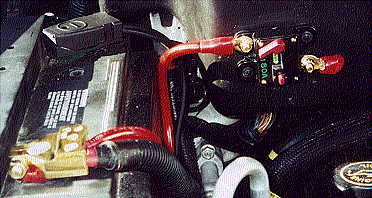 A good power source is very important for any large system. If possible I like to use the factory distribution point behind the cover where the circuit breaker is mounted, but in this instance the factory wire was only 8 guage, and this system required at least 4 guage wire to the rear, so a new battery terminal was necessary. The 180 amp breaker is a little too large though, I would have preferred 120 amp.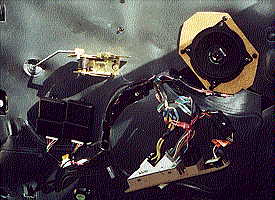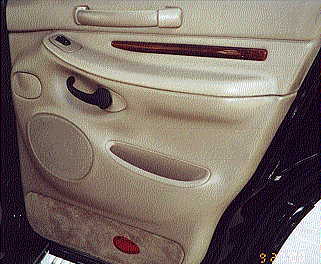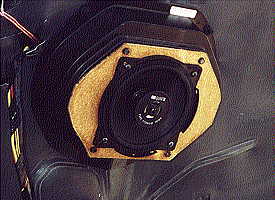 Behind the front door it was necessary to hide two window modules to handle roll-up when the alarm is activated, as well as mounting plates to install the MB Quart 51/4" speakers.  These photos show the right rear door inside, and out.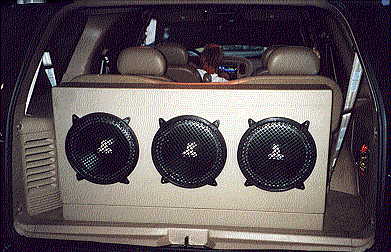 There was enough air space behind the 3rd row seat for the 3 JL Audio 12W6 woofers, but I needed to hide two fairly large amps, a G&S 750 watt for the bass, and a Sony 754 for the highs. You can barely see the fuse distribution block on the right side of the speaker box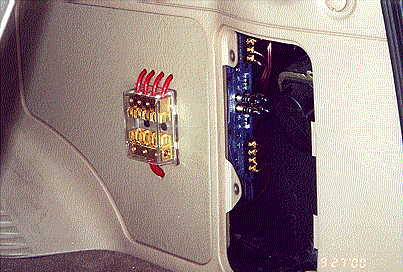 Here's a close look at the fuse block. I removed the rear storage pocket for extra clearance so I could hide the Sony amp behind the side panel, and covered the new panel in matching vynil for a clean look. With the extra space I was able to mount the Sony amp so it's adjustments would be accessible through the jack storage door.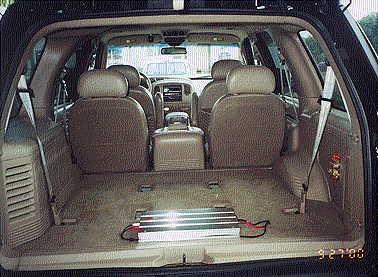 The G&S amp was too large to fit behind the side panel, so I had to come up with a new idea. With space at a premium at this point, I decided to integrate the amp into my speaker enclosure. This rear look shows the amp mounted where it would fit, and the rear shot of the speaker box shows how I used a false bottom to conceal the amp.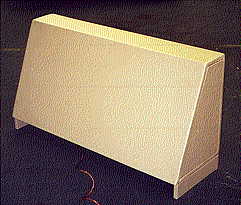 The rear box shot shows the press-in side panels used to eliminate any seams in the matching vynil, as well as the amp space beneath.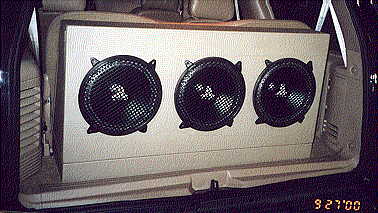 This last picture shows how nicely the box conceals it's own amp with plenty of air space for cooling, even when pounding for hours!

The Kids DAD showed up the next day concerned with how LOUD it was!