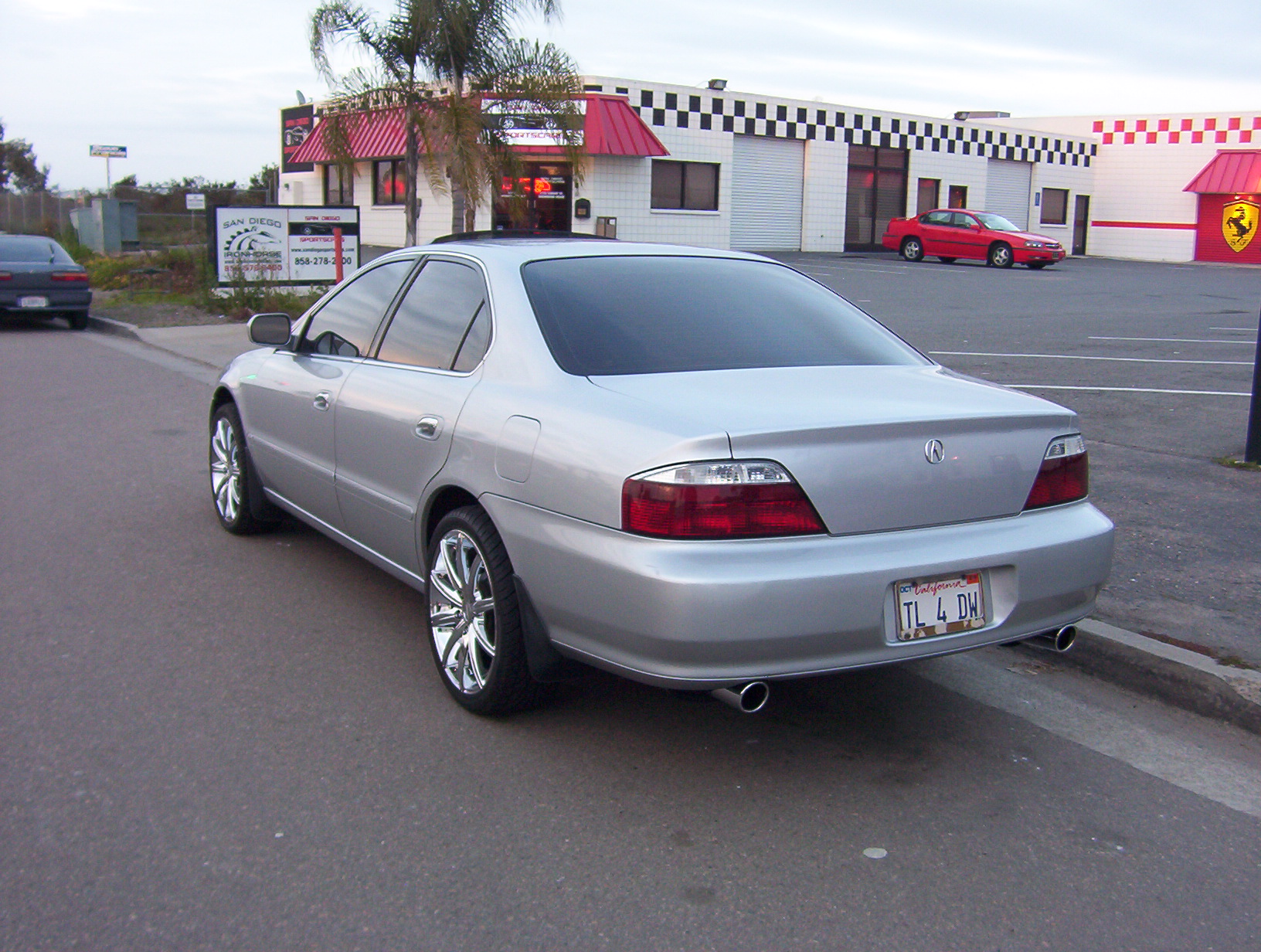 With a good looking car to start, we wanted to add the BASS the stock BOSE system just can't handle. With a factory sub to use as a source the hookup couldn't be easier.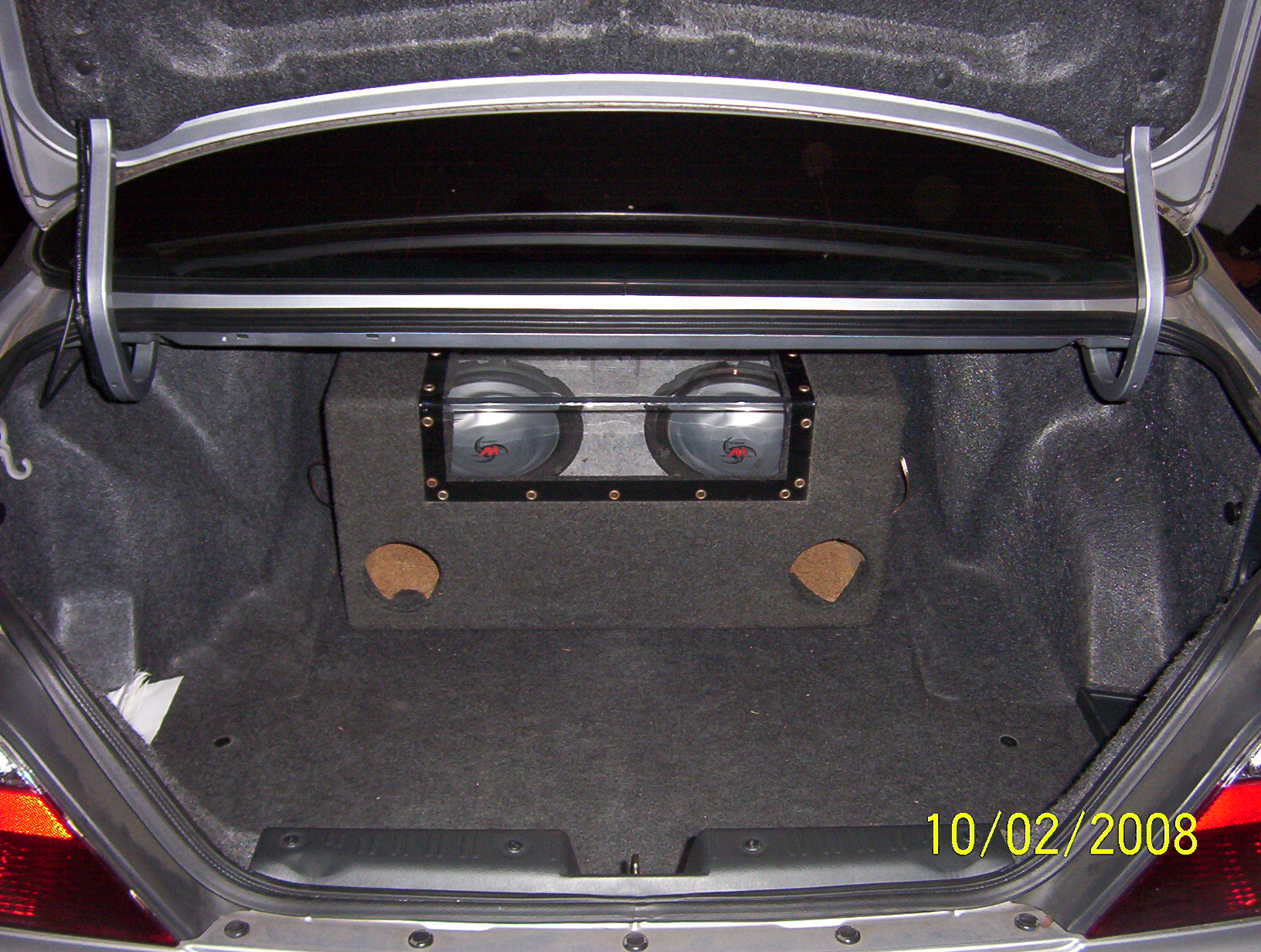 Well, with the sound worked out we wanted to give the trunk a finished appearance. A well cut "fill" panel gets away from the"ghetto box" look filling the trunks of beaters all over town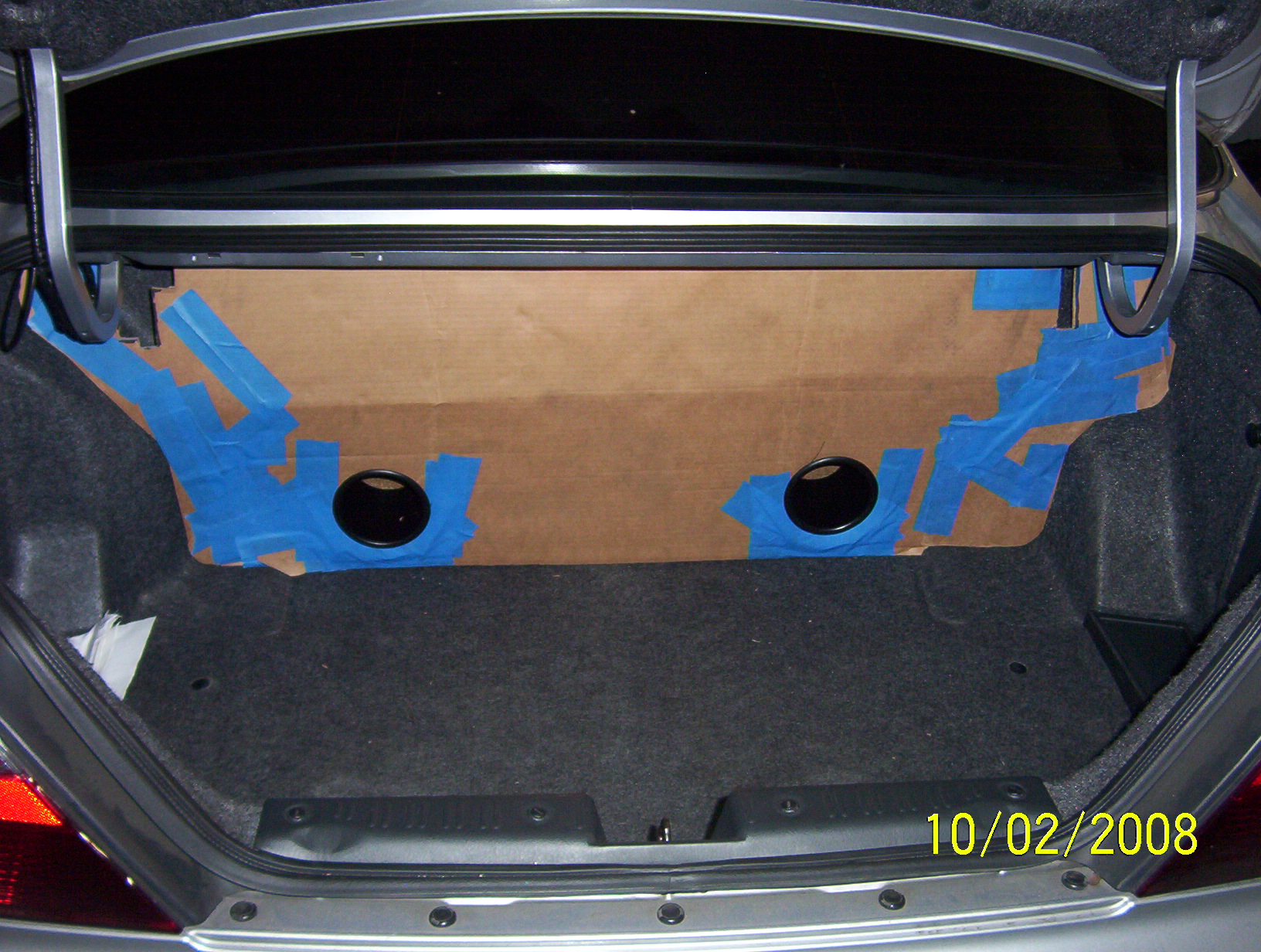 Making a pattern with cardboard speeds up the process of getting all of the contours for a gapless fit. After tracing the pattern to a sheet of tempered hardboard, the cuts are quick and easy.

There's always a bit of filing for the final fit, and it's important to allow for the thickness of the material being used to cover the panel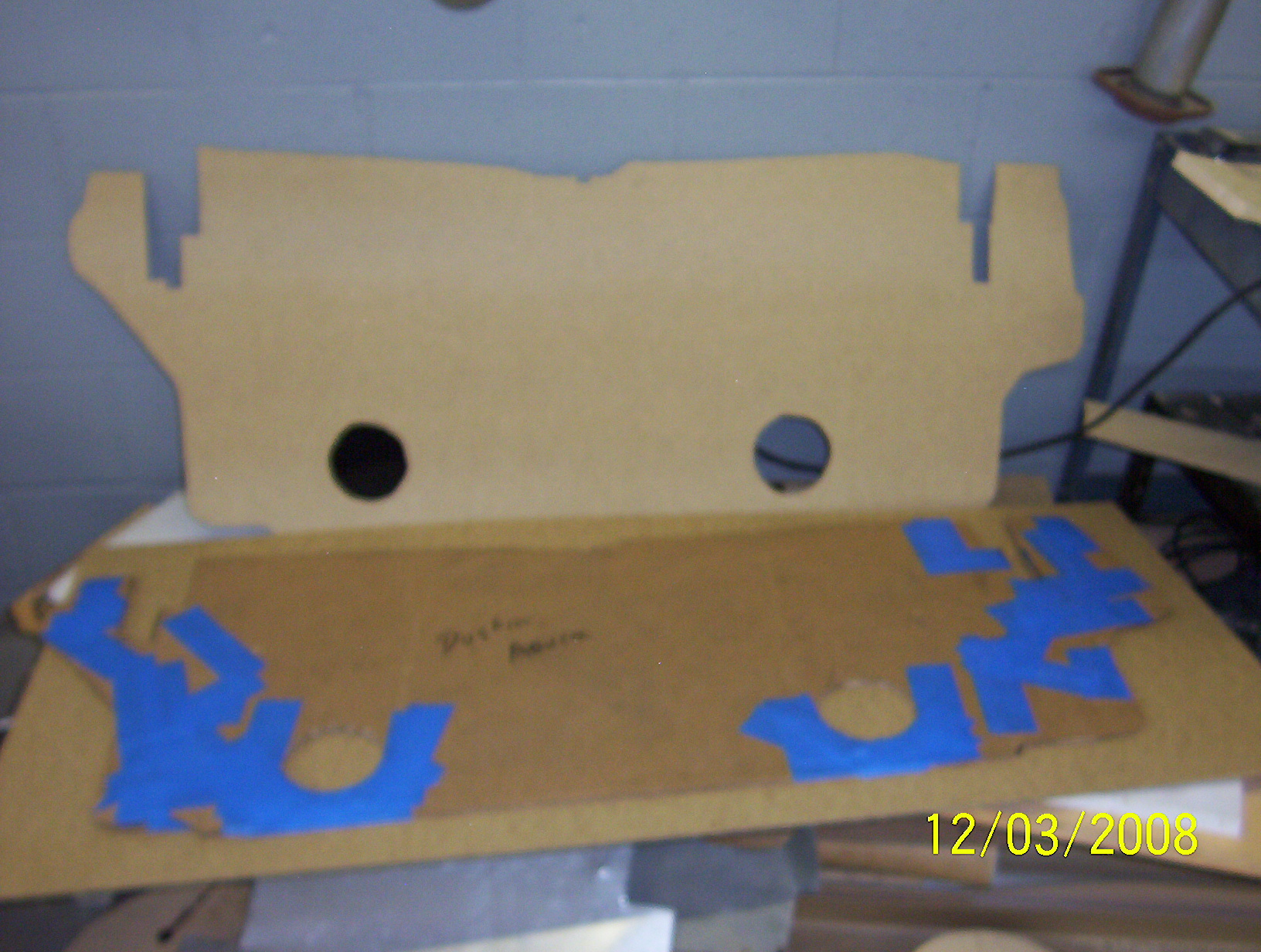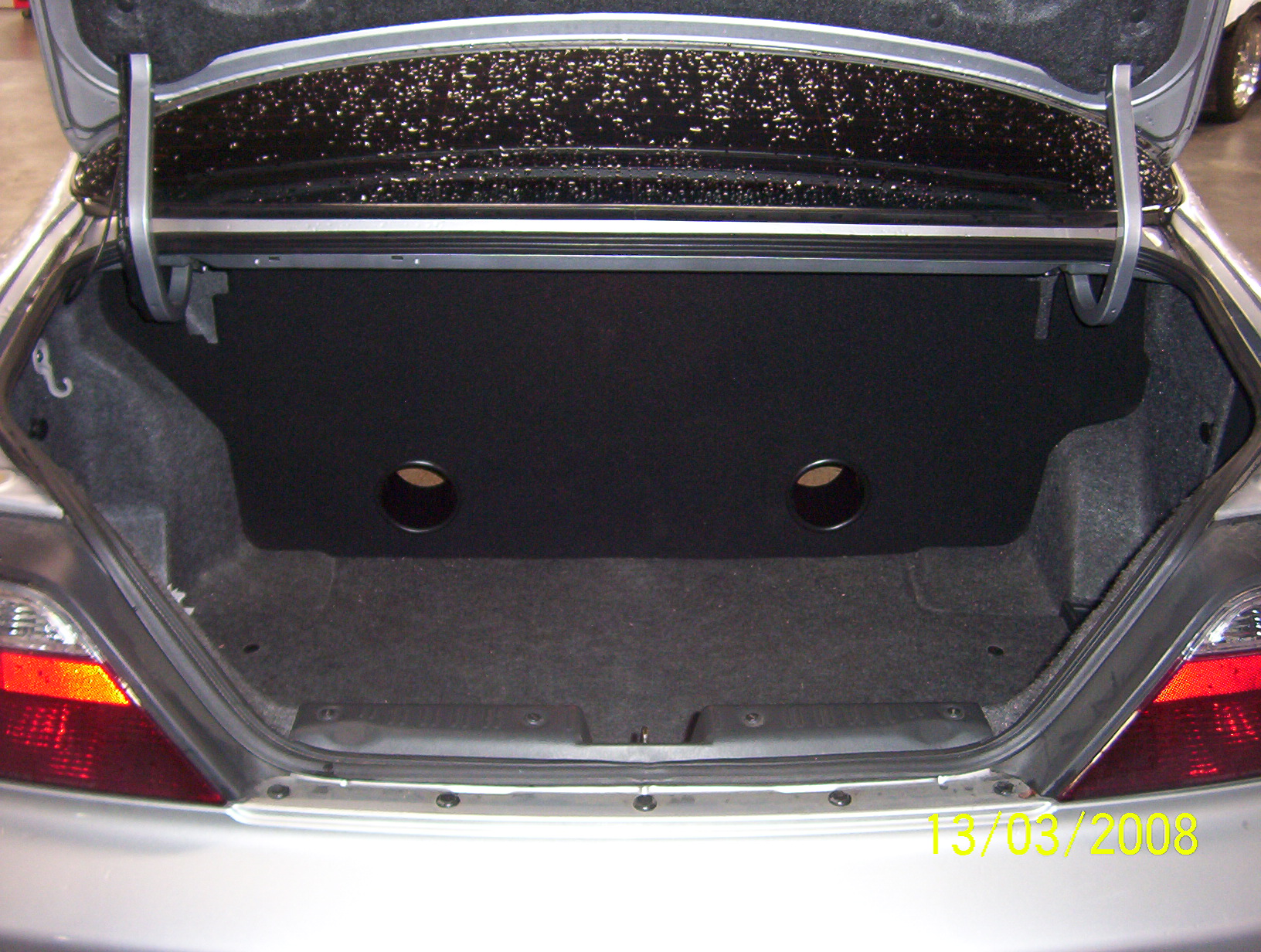 From ghetto to glamour in about two hours. This technique can be used with many "ready-made" boxes with a very clean result, without spending hours, and dollars on fabrication

Since I love to show off, here's some tight shots to feature the close fit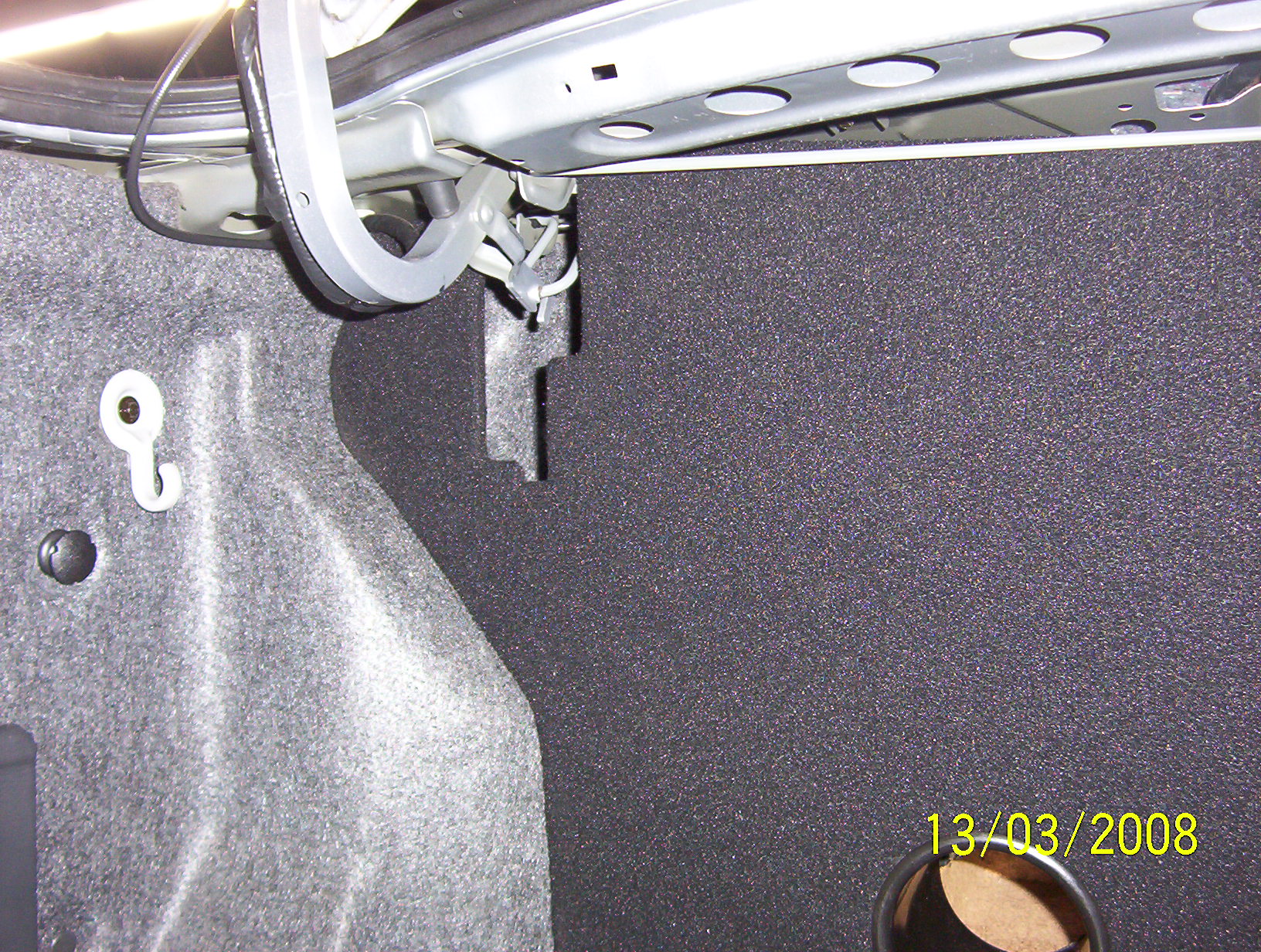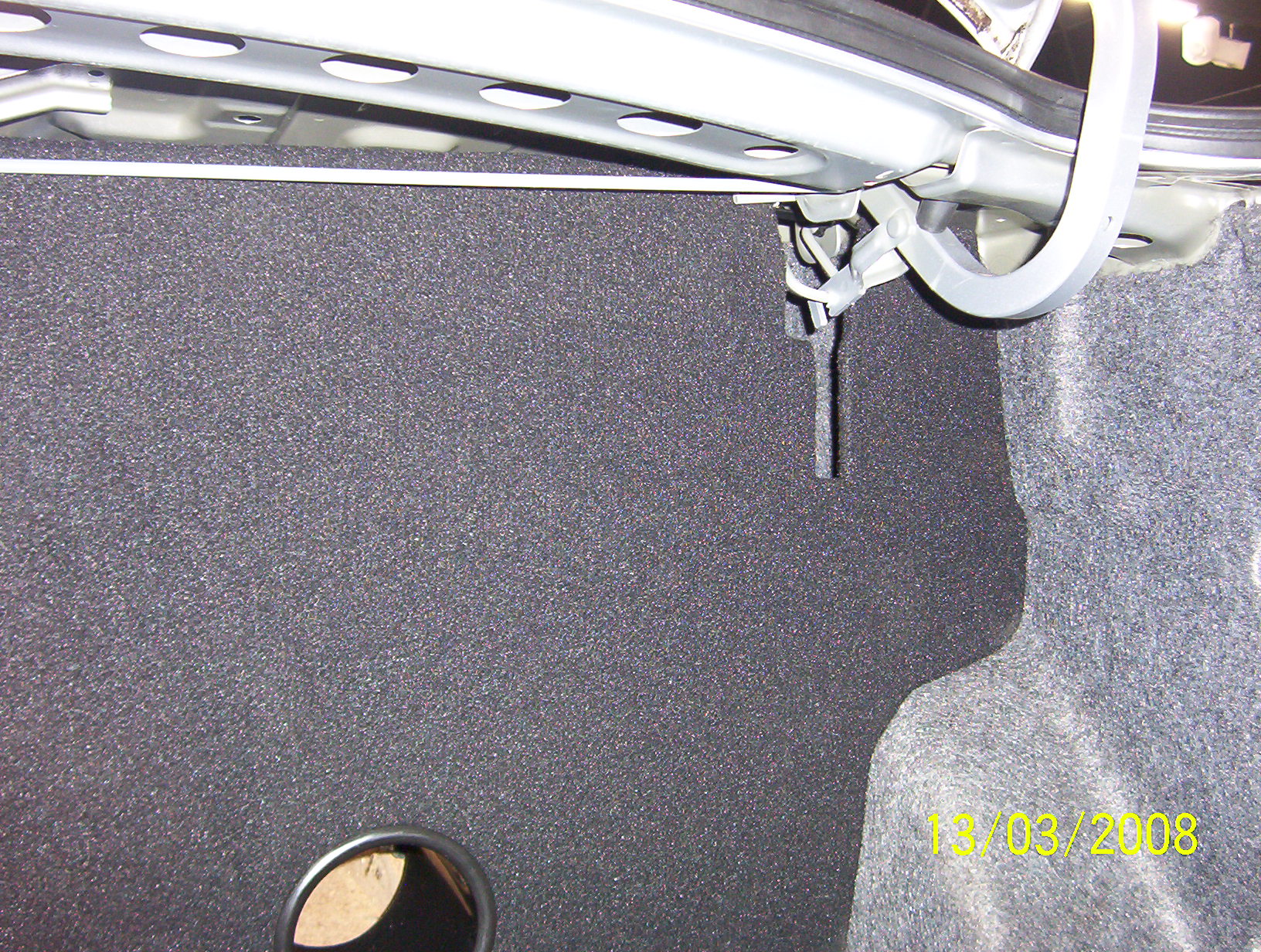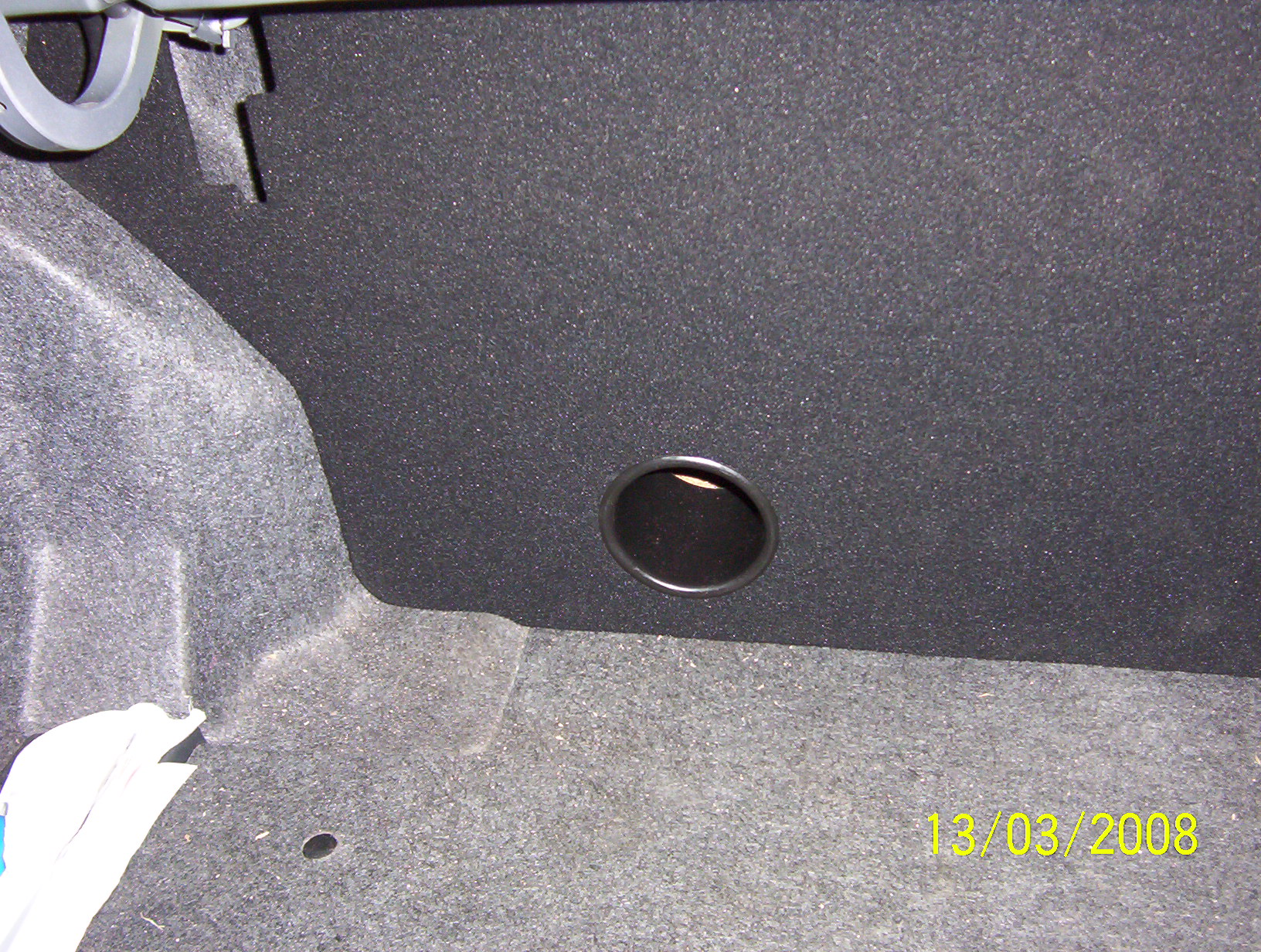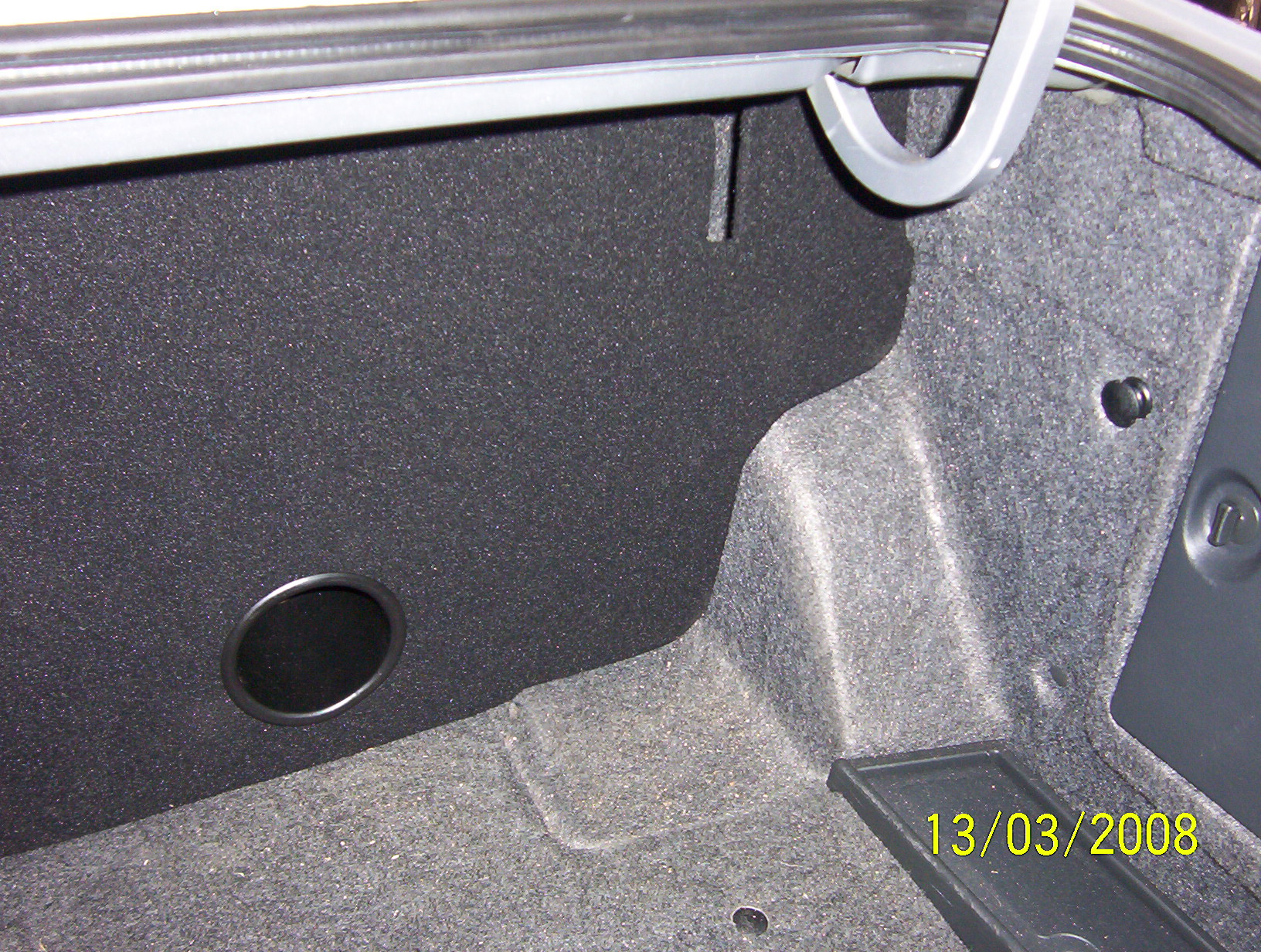 Keep YOUR classy ride looking that way, and get the SOUND you want!