Got a call from my buddies at JBA performance, and they asked me to work my magic with this sweet custom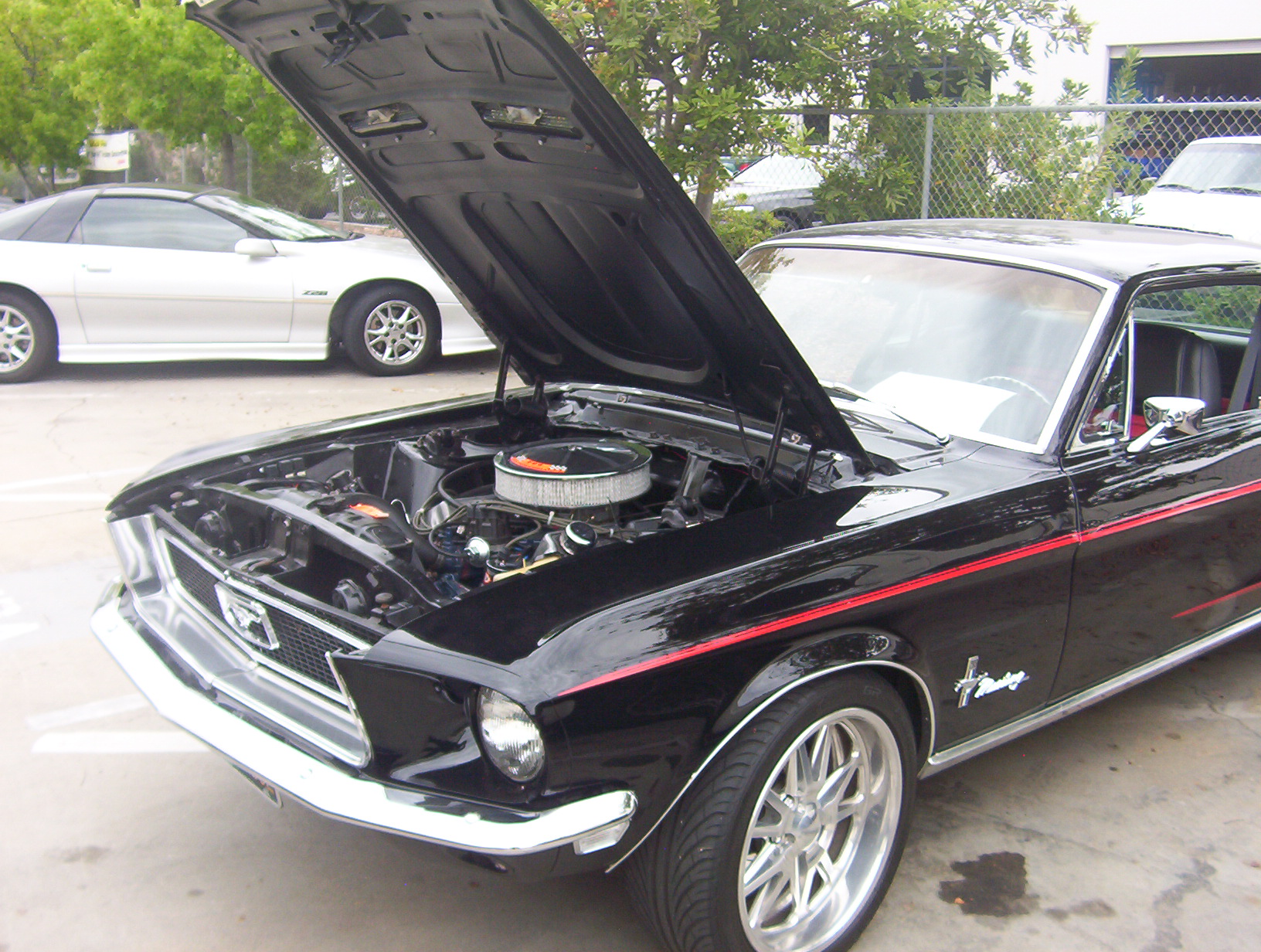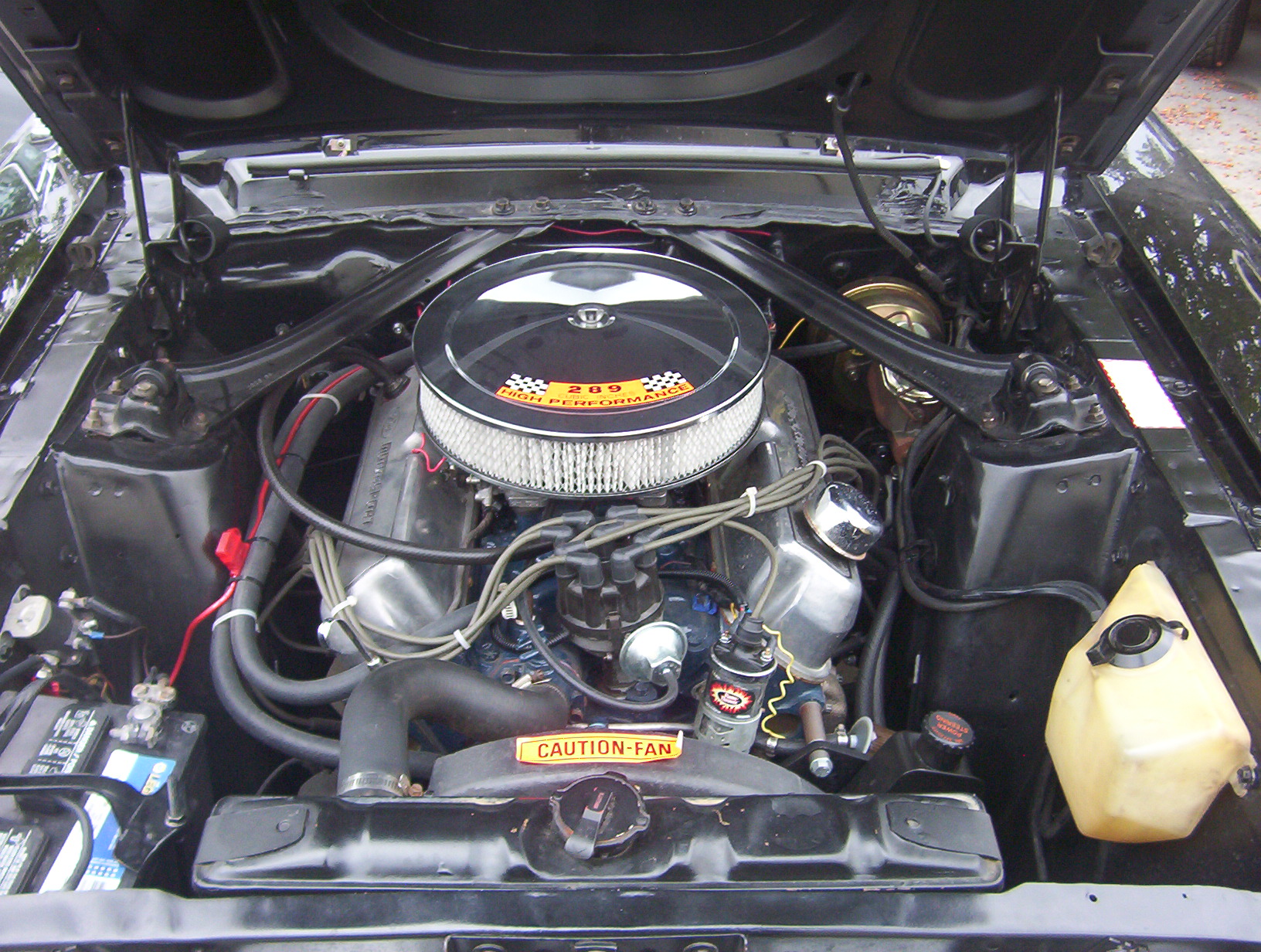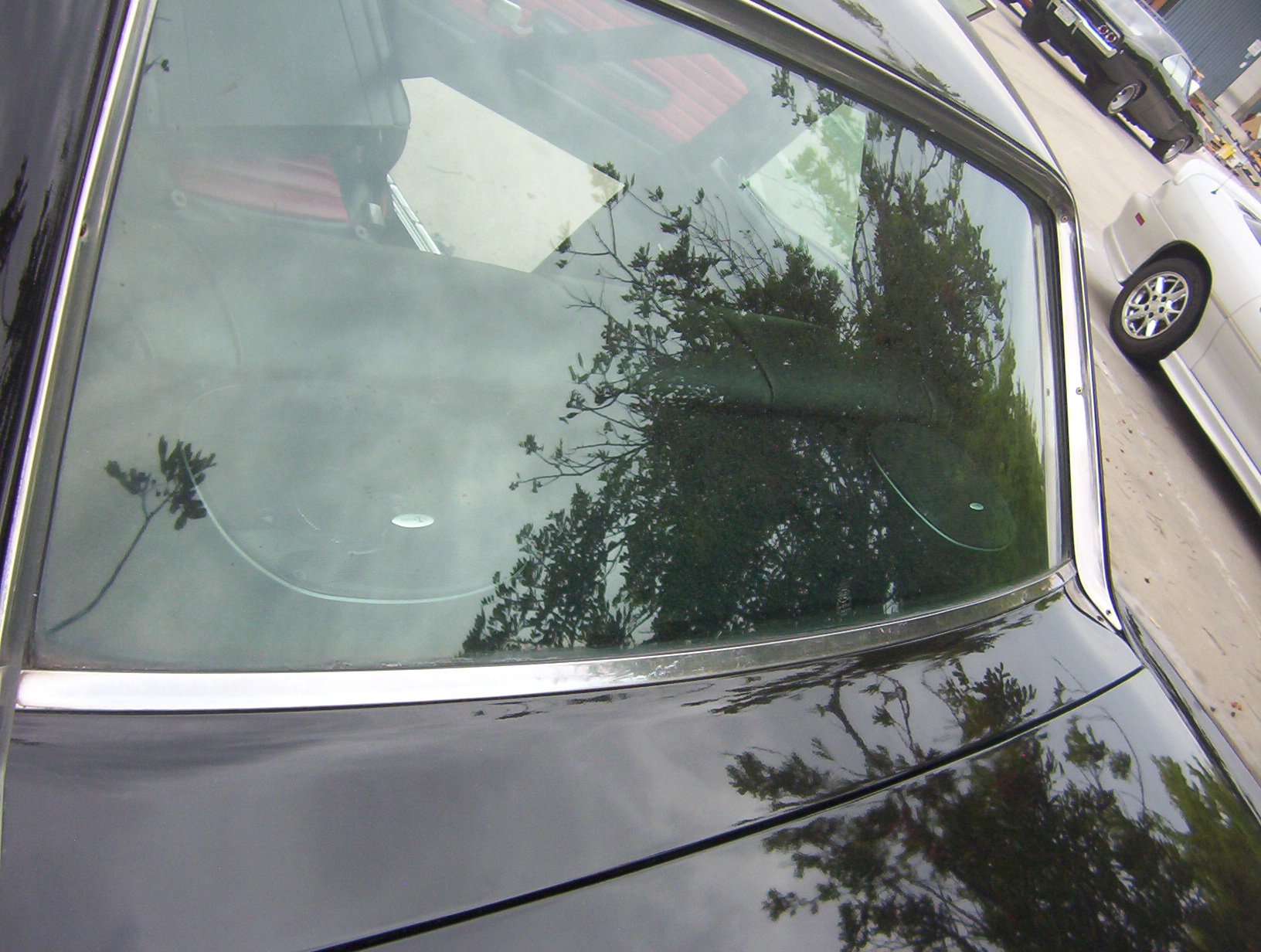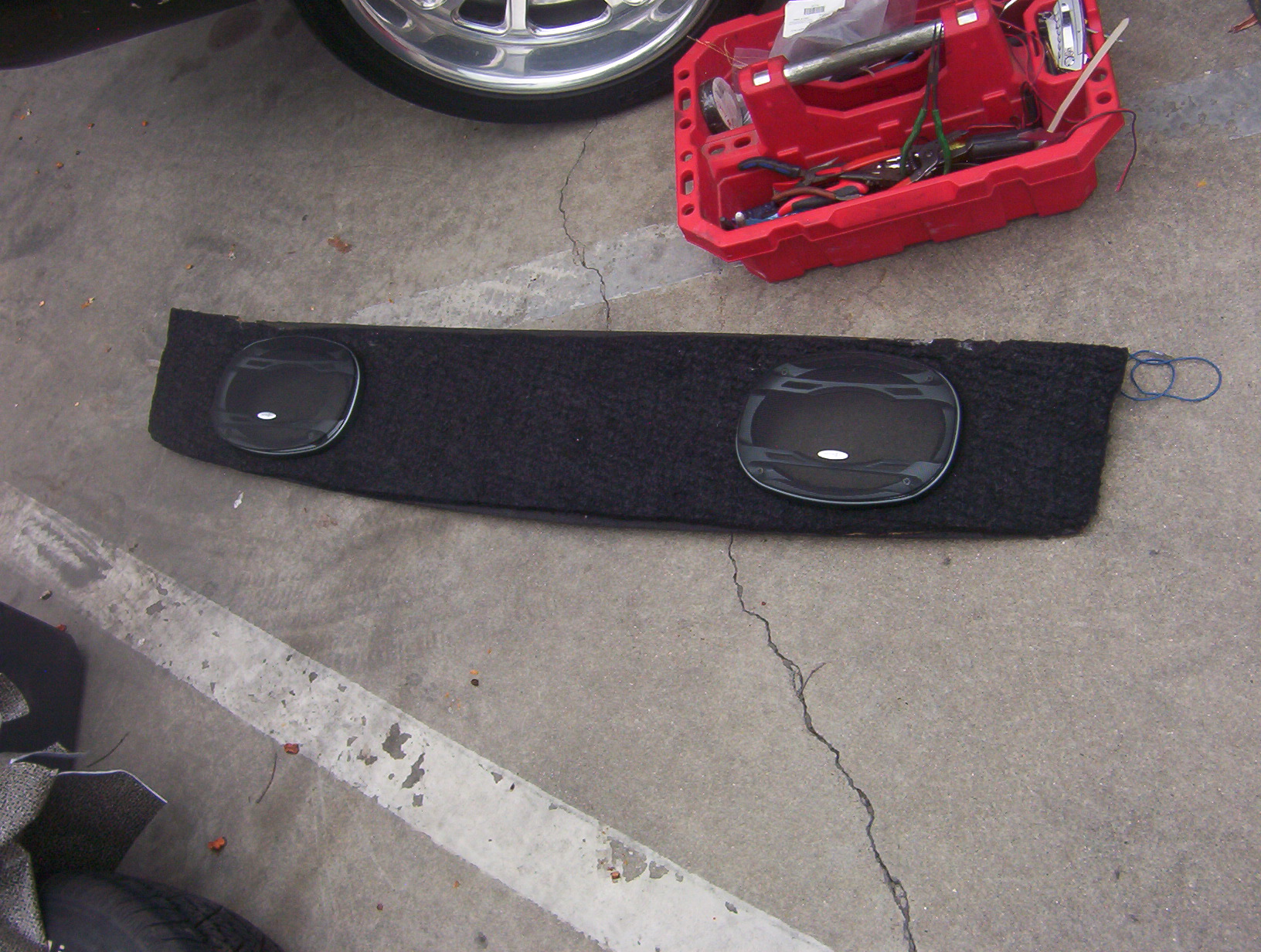 Exposed rear speakers is a major FAIL in my book I prefer the clean look of a carpeted rear deck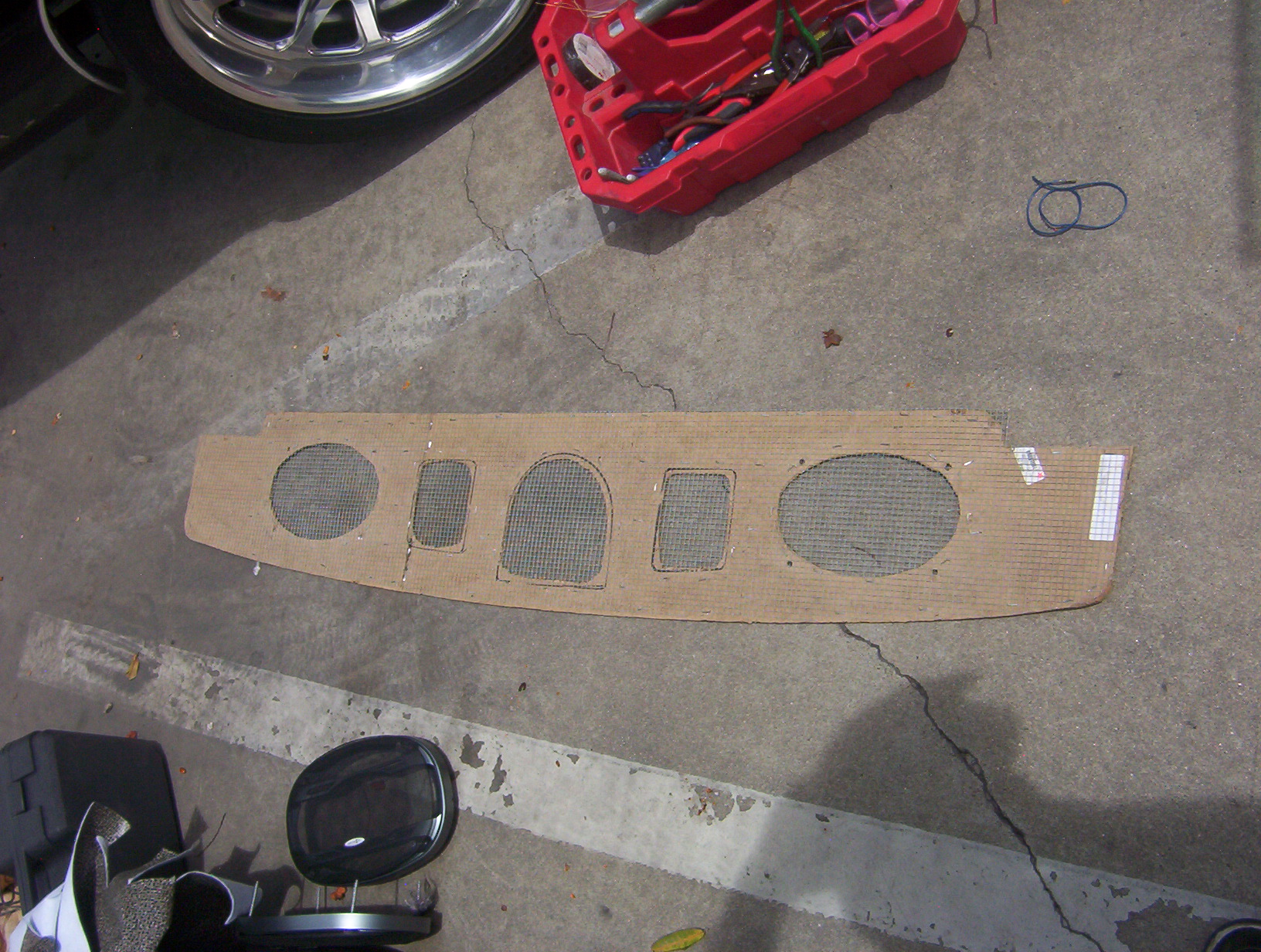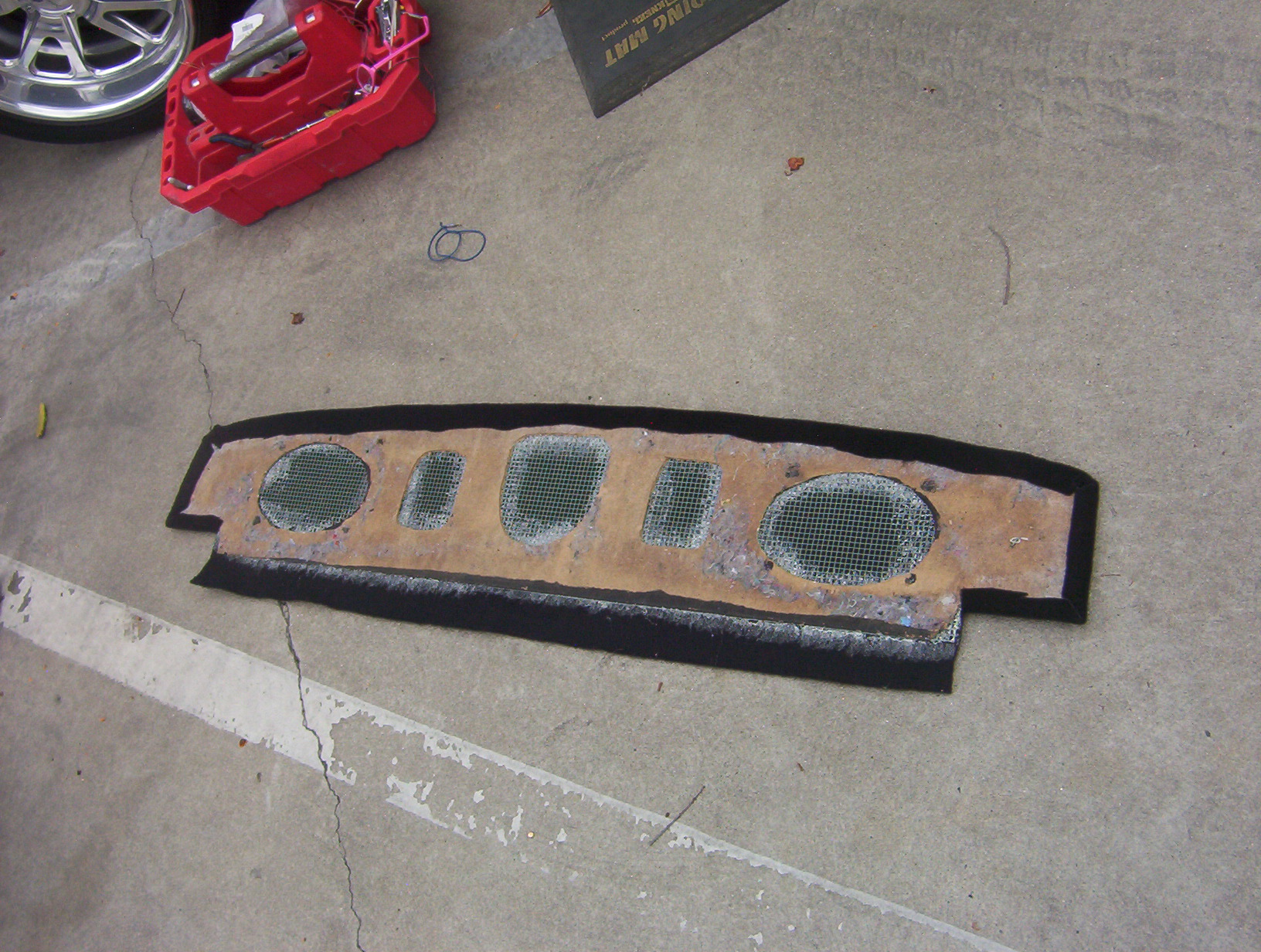 Same panel with carpet covering the original 6 x 9 holes and added openings matching the metal shelf

to allow better bass transfer Also has a layer of 1/4" screen to support the carpet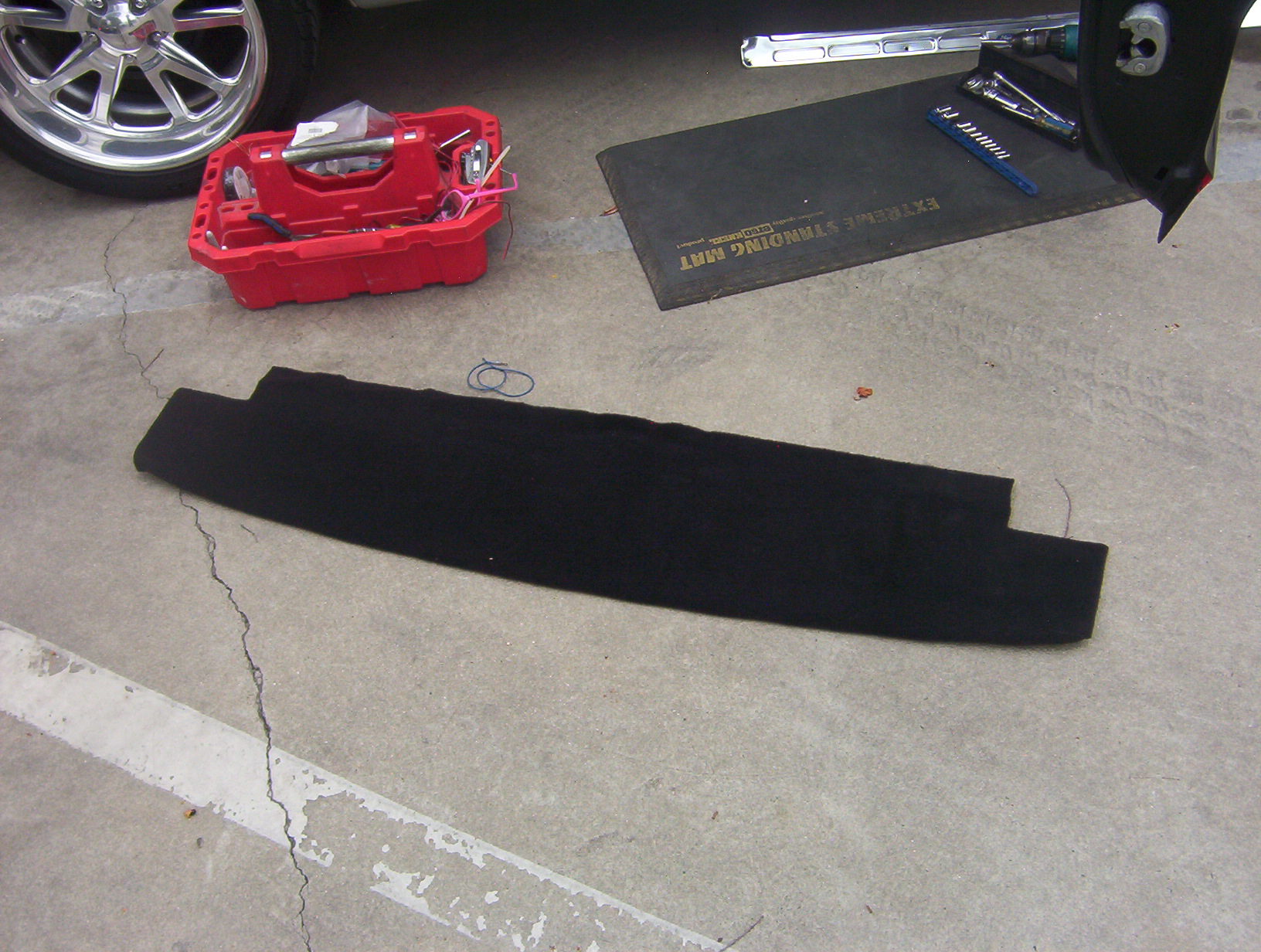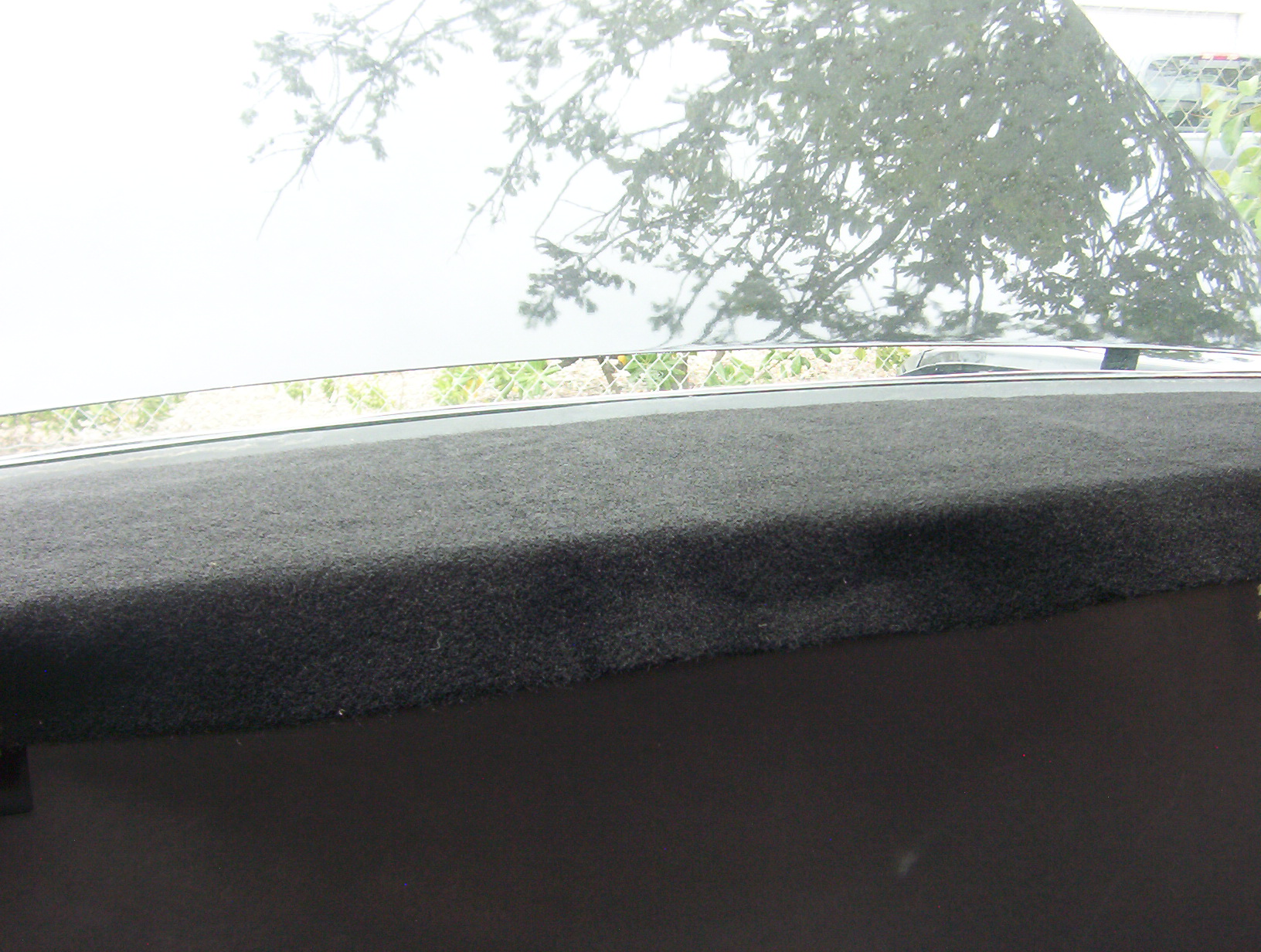 Not only does the bottom-mounting create a better appearance, the 3/4" MDF mounting plate enhances the output of the rear 6 x 9s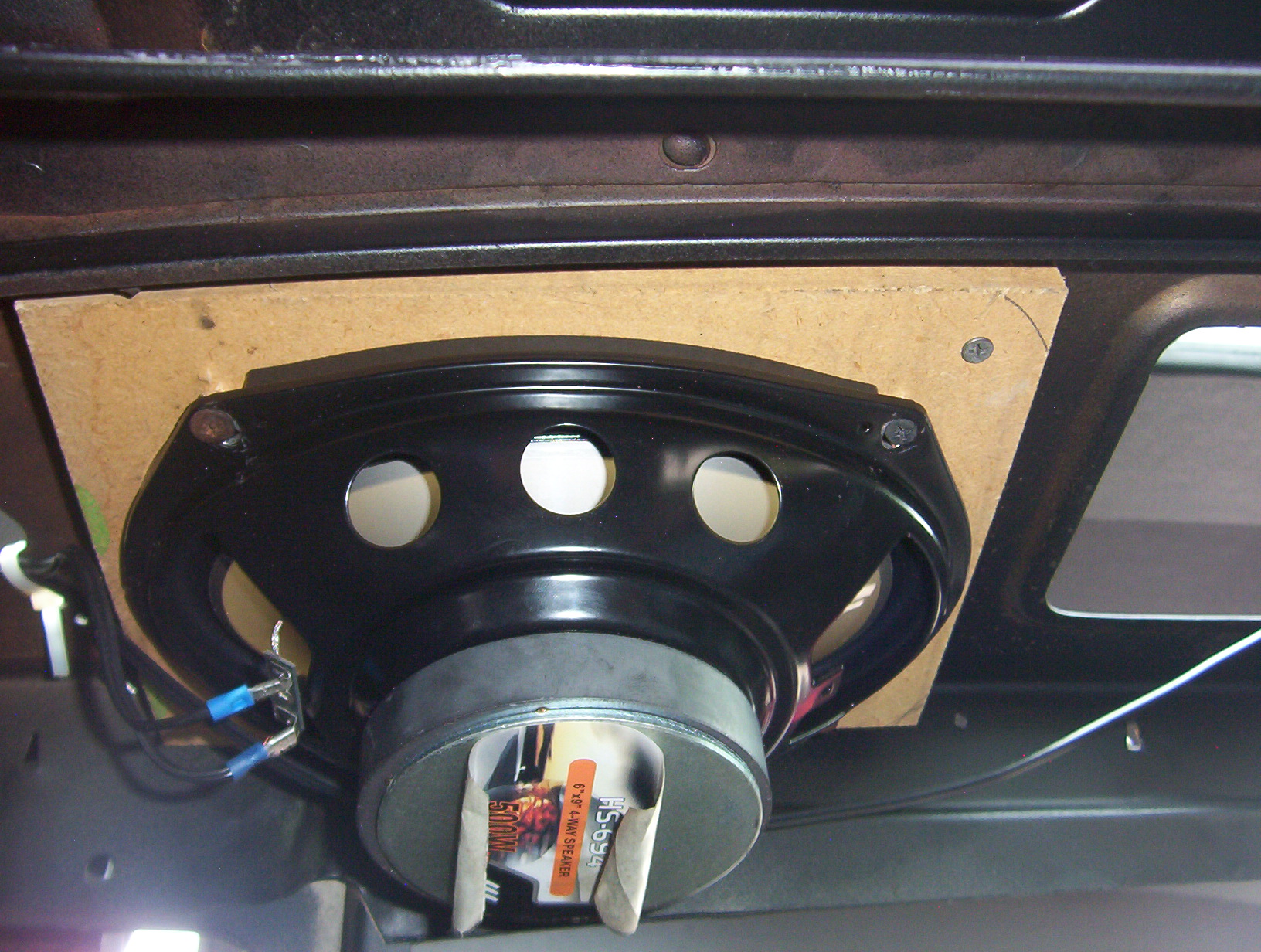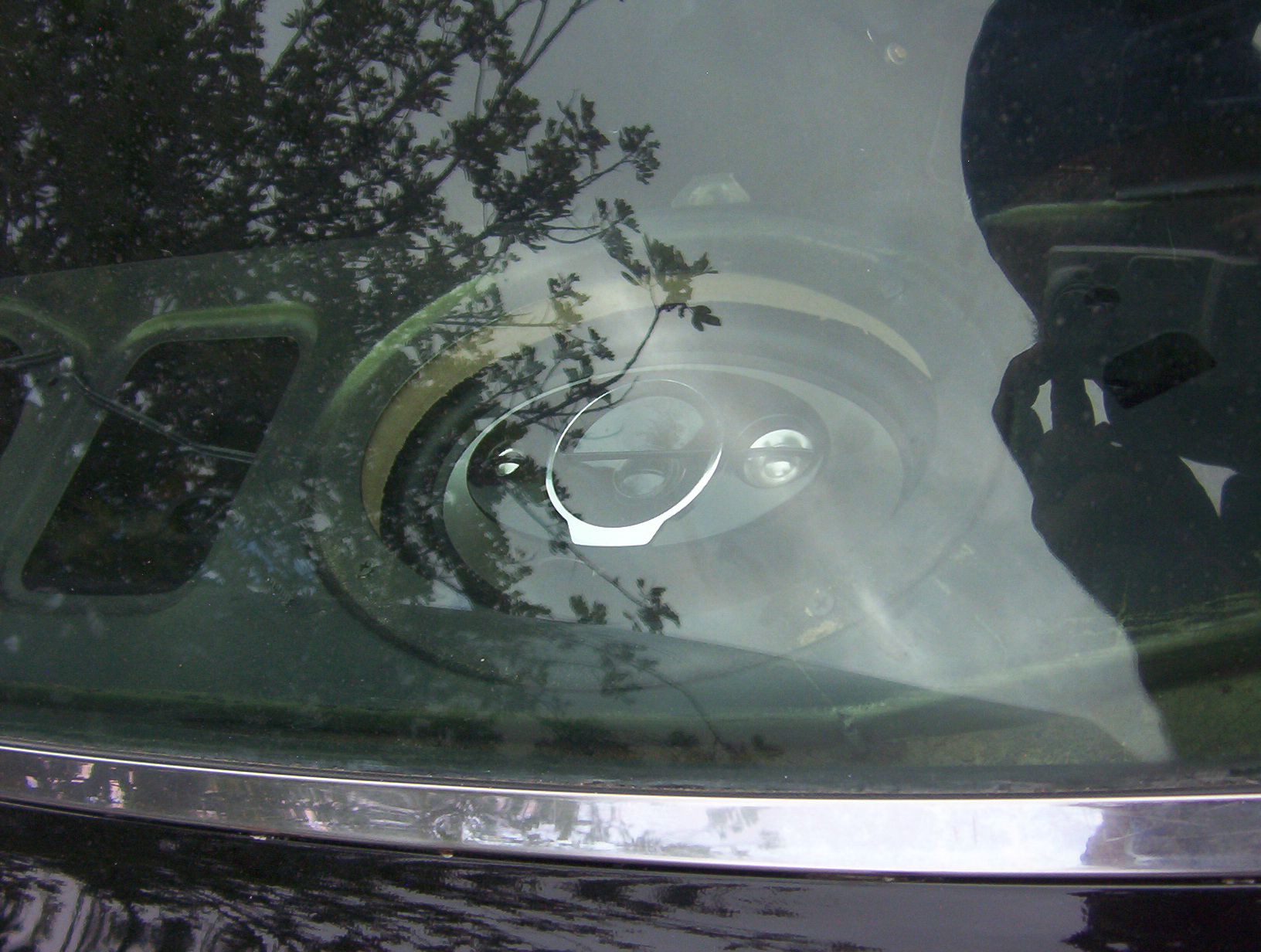 There's no ready-made woofer box that will clear the 6 x 9s this is 12"D x 9"H x 42"W  internal volume around 2 cu.ft. perfect for a pair of 10" woofers using an acoustic-coupled design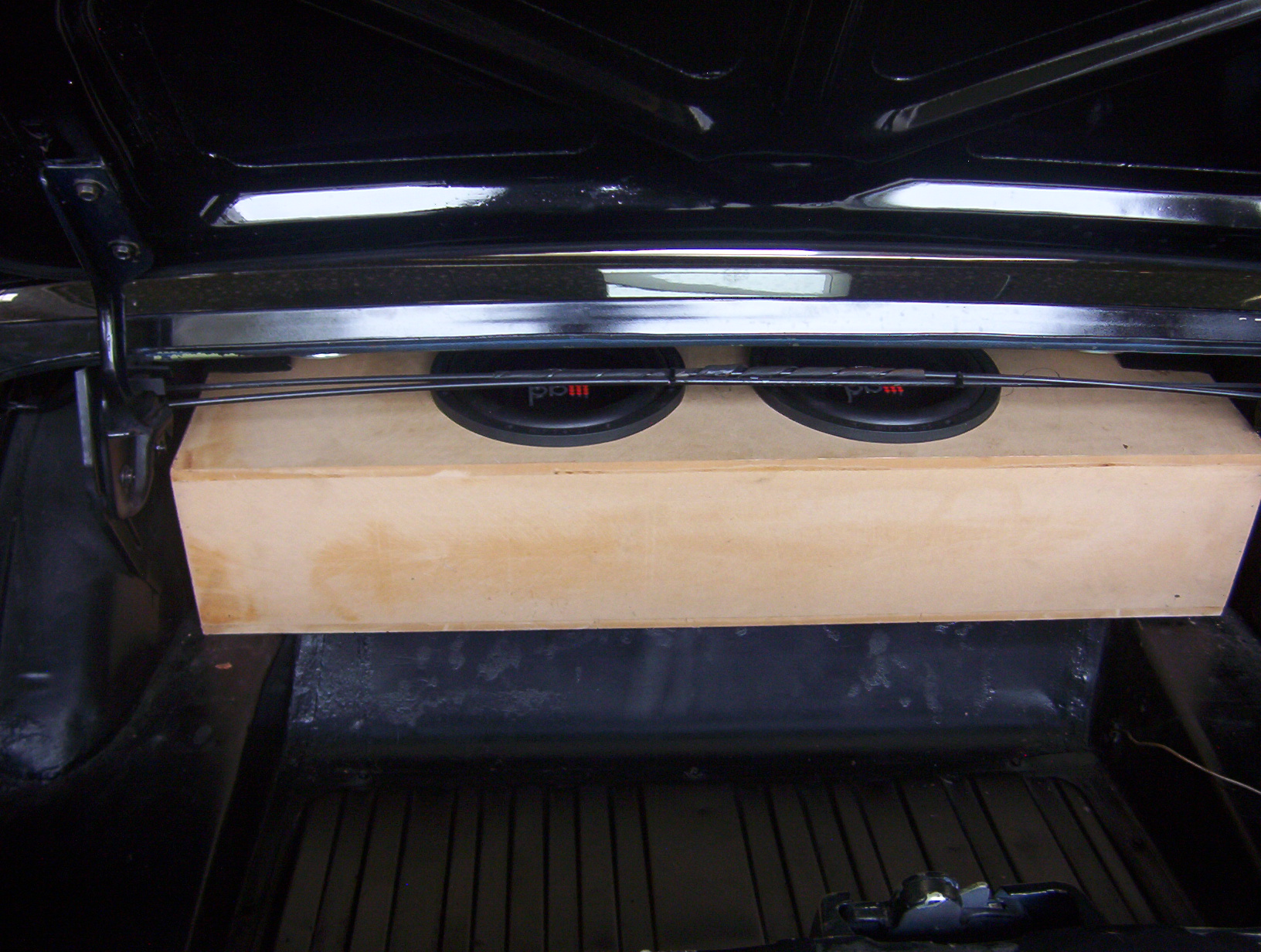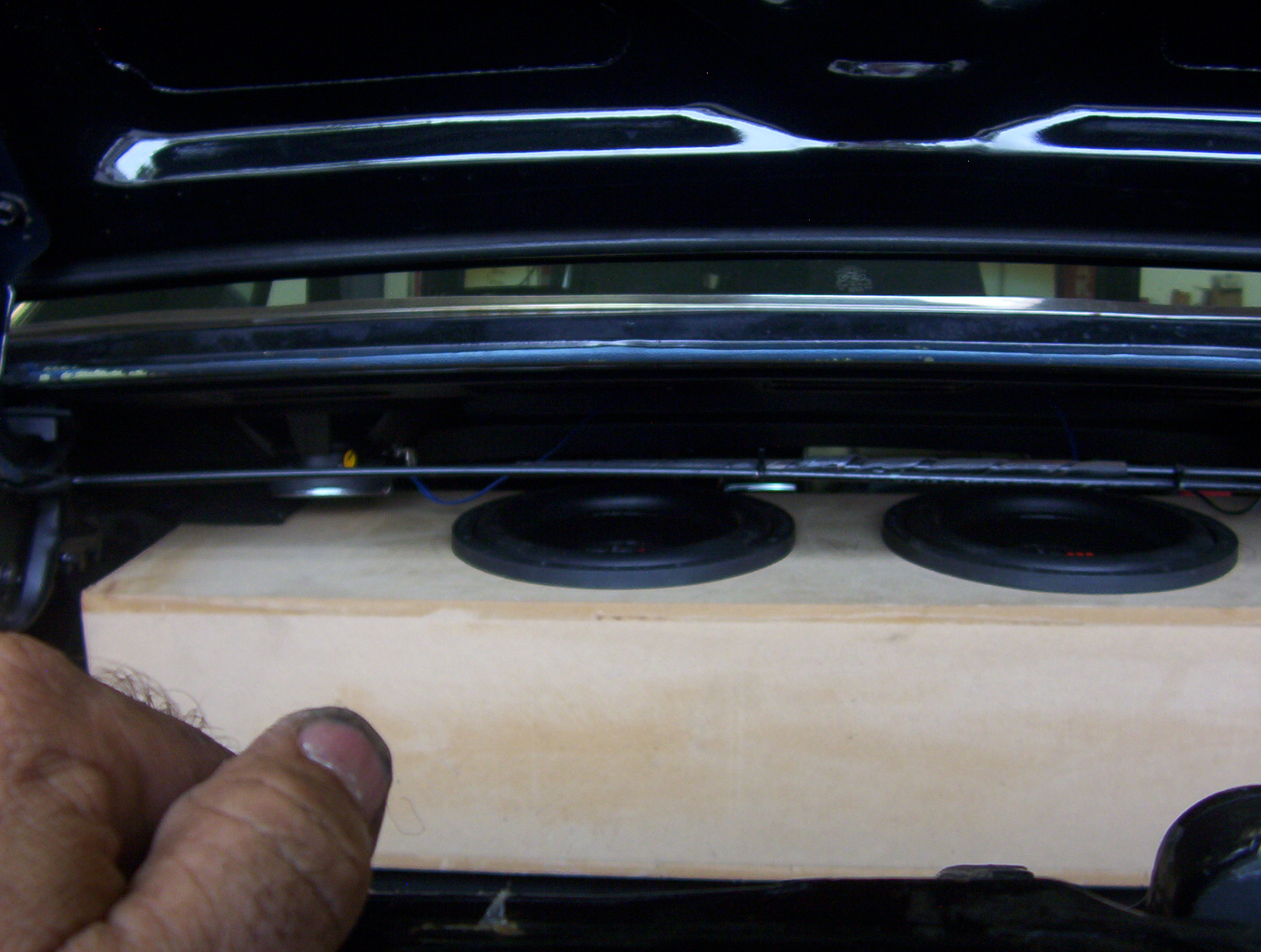 I could go with 12" woofers by making the box at least 14" deep

for this application I wanted to keep the box forward as possible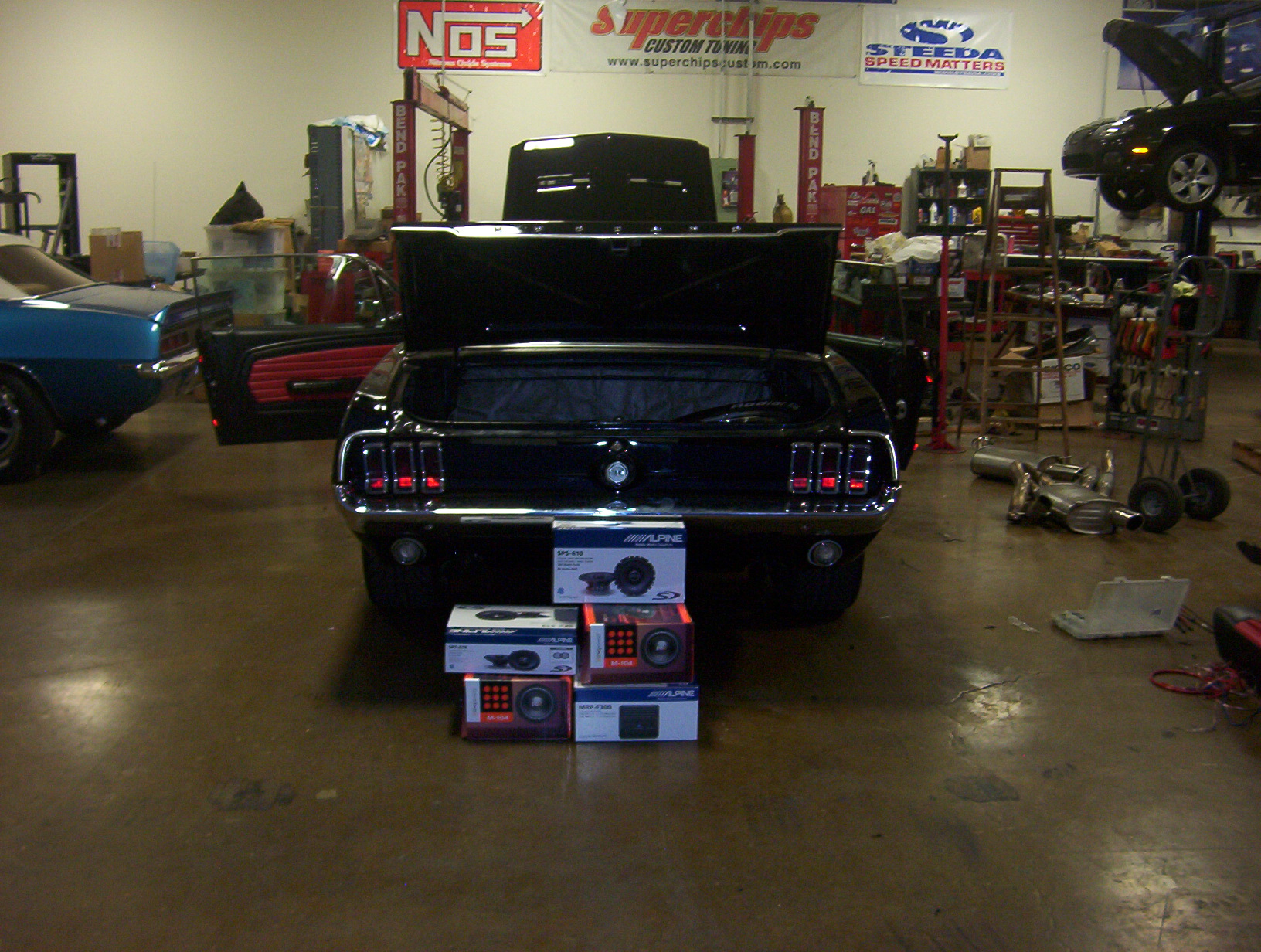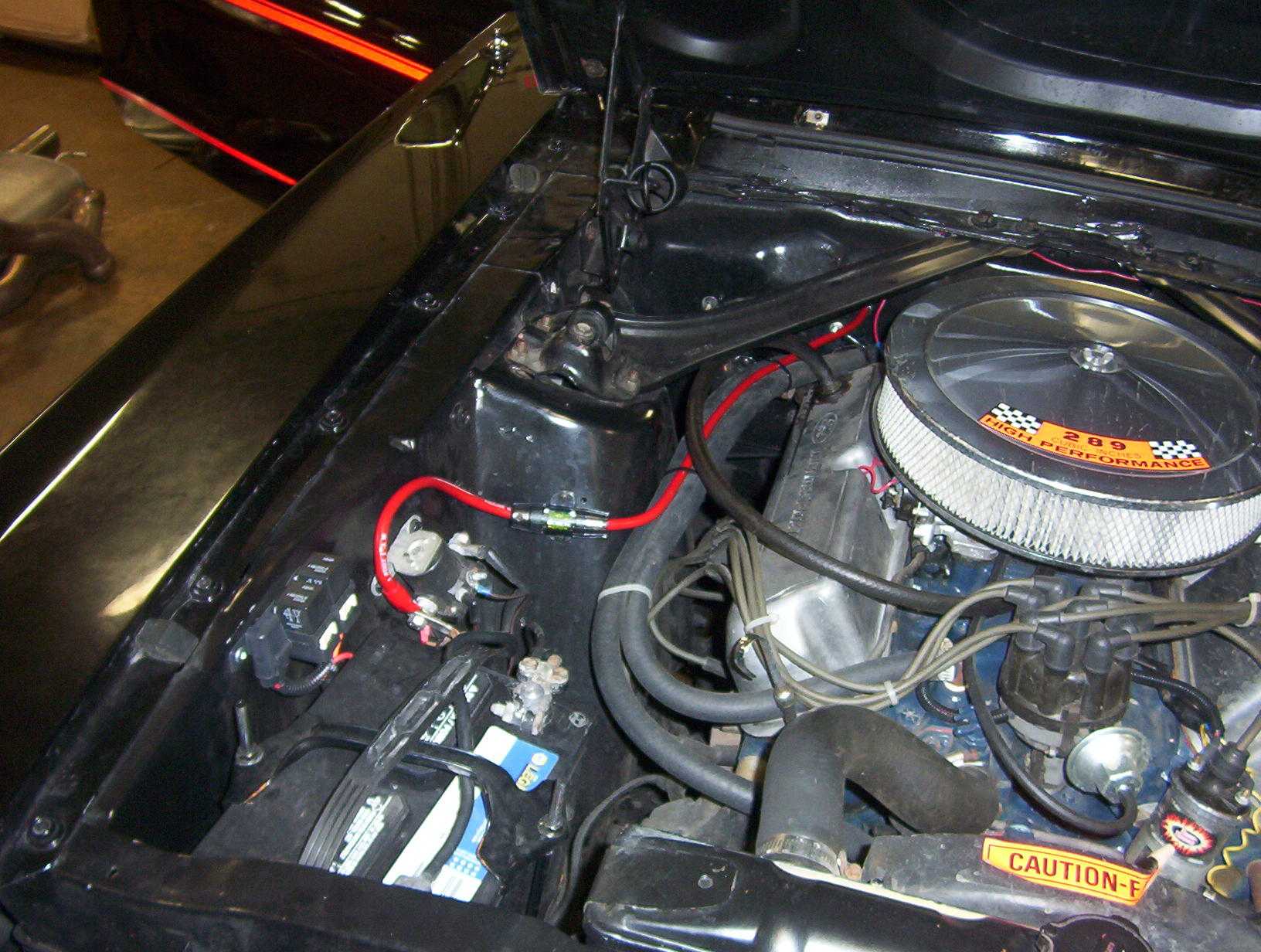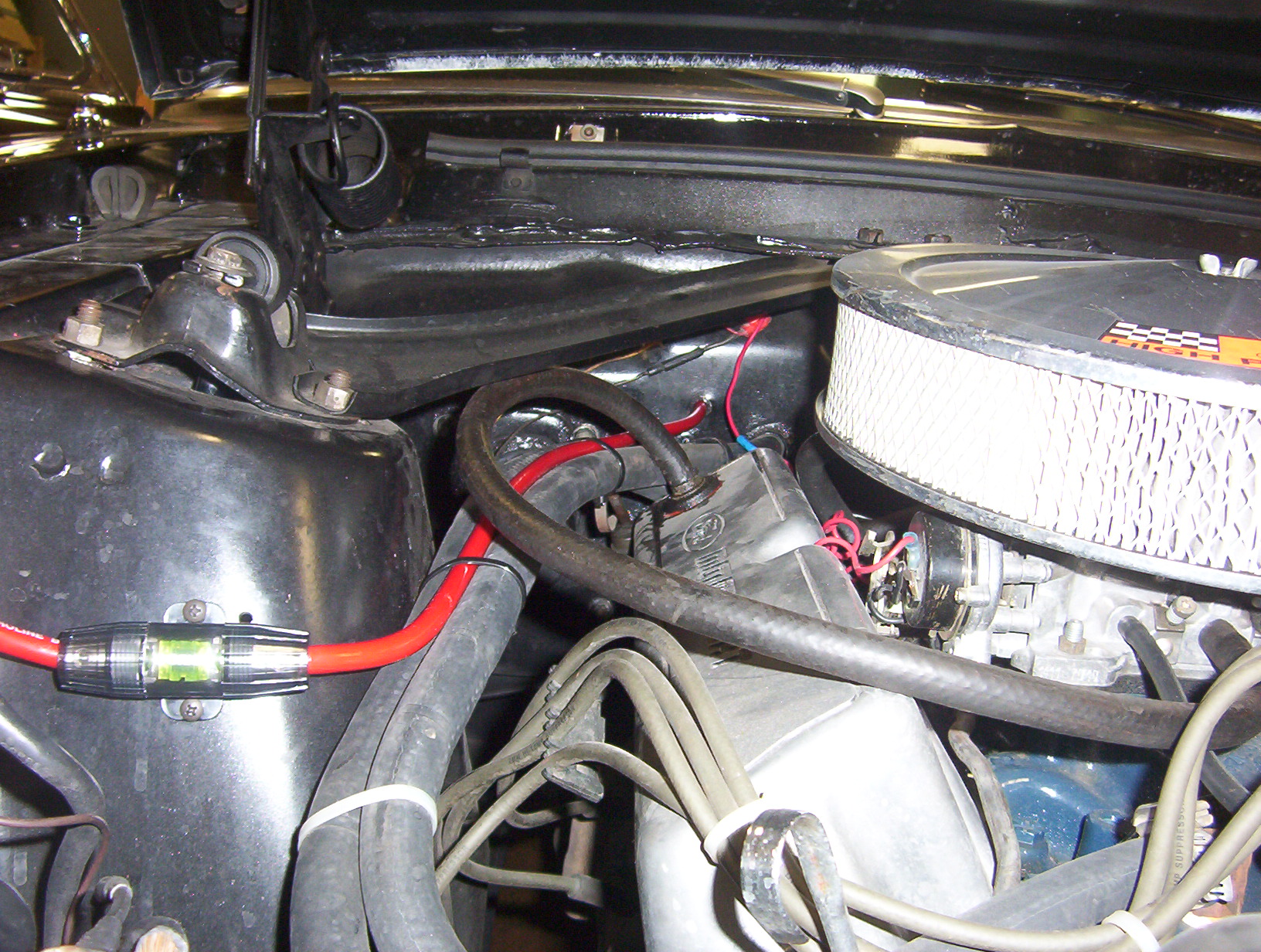 Every Installer does 4G power runs, and a clean firewall penetration is required. Don't forget to upgrade the GROUND!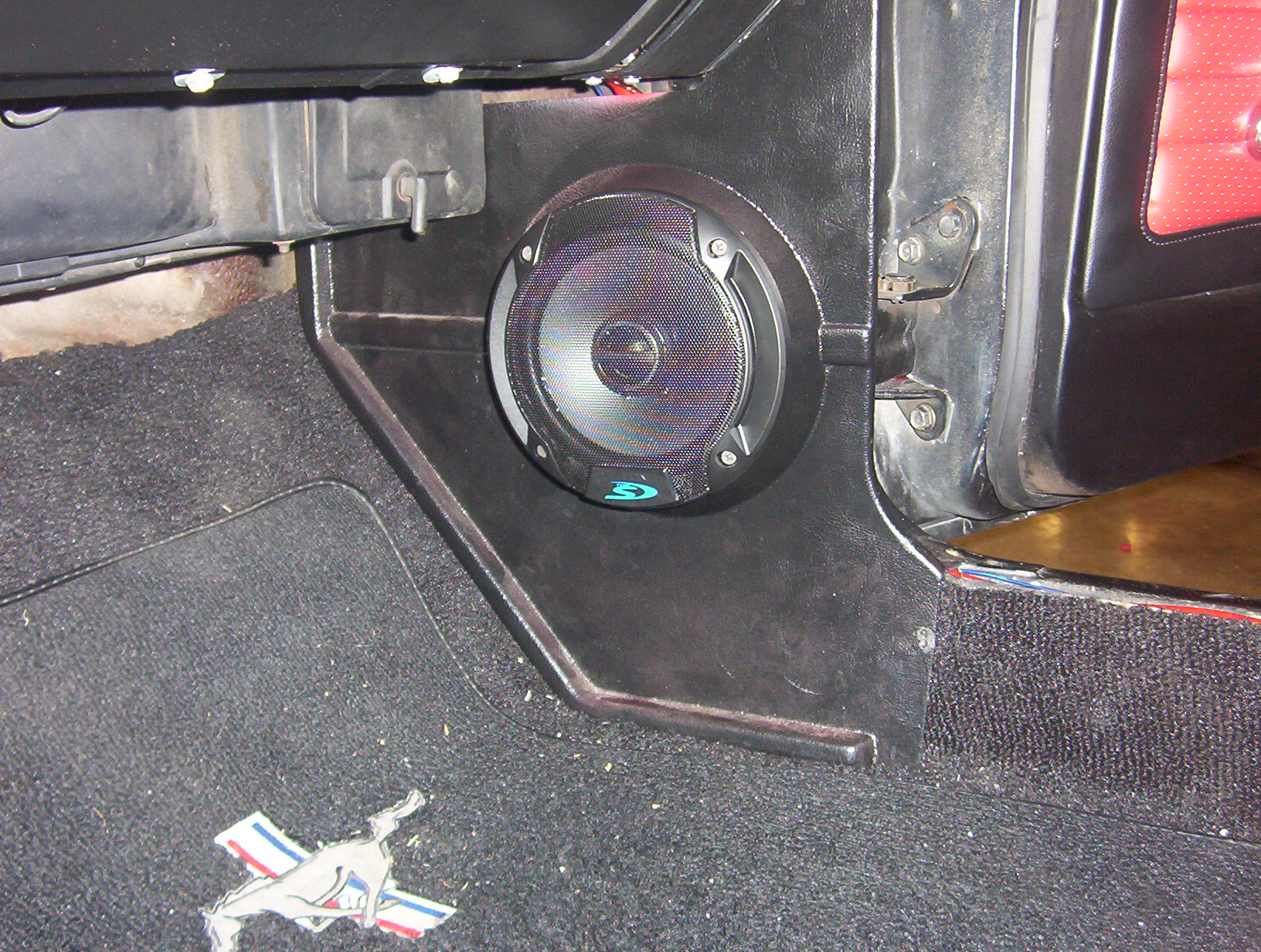 Not a huge challenge mounting a 6 1/2" speaker unless the ready-made kick panels are too shallow! Depending on the choice there may be modification needed to the sheetmetal, and the hinge bolts behind. These Alpines barely made it!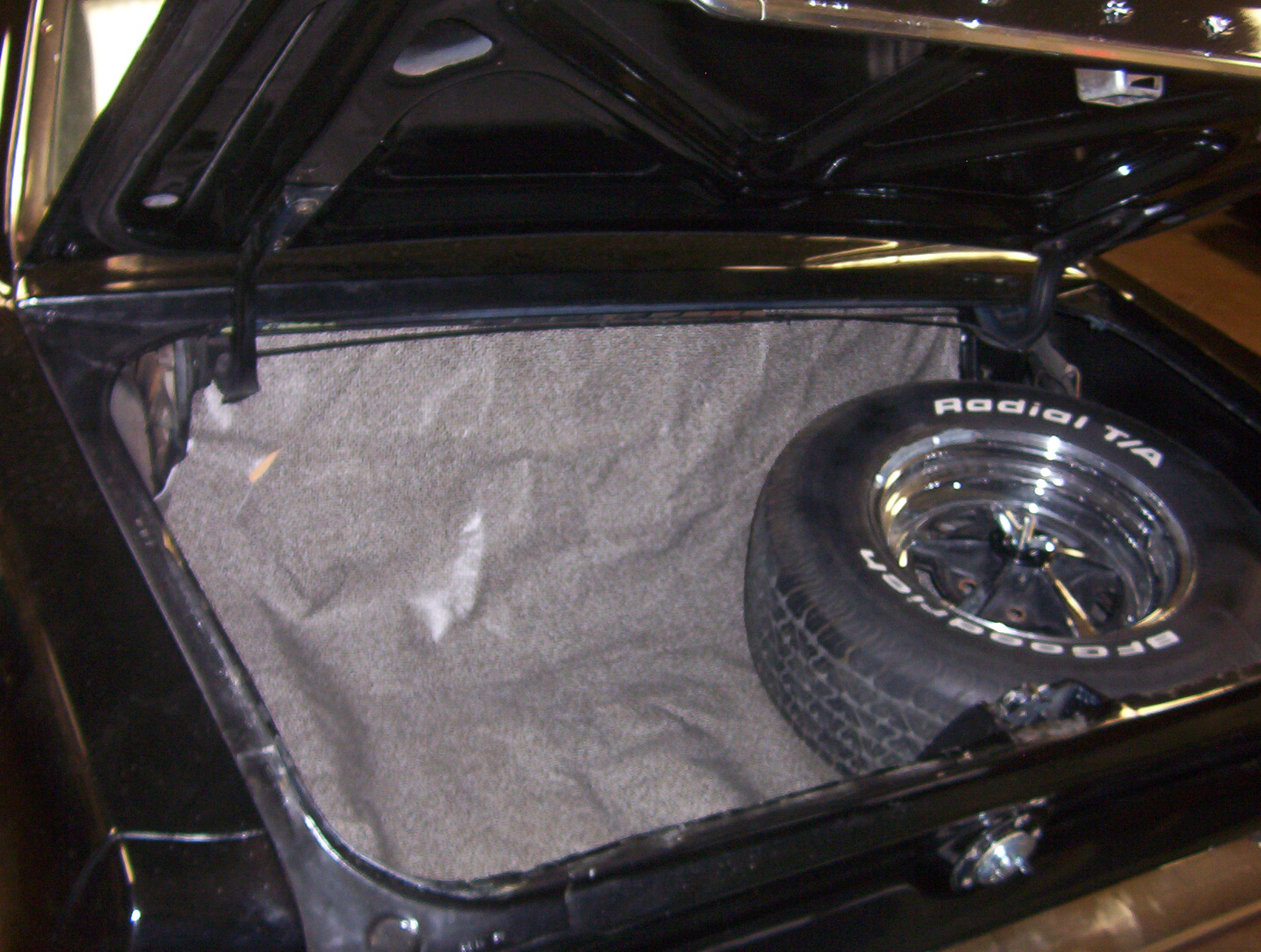 By keeping the box as far forward as possible, and running the factory-reproduction trunk mat up the fill panel that conceals the woofer box, I feel the original appearance is maintained with enough sound to enjoy with the windows down on the Highway!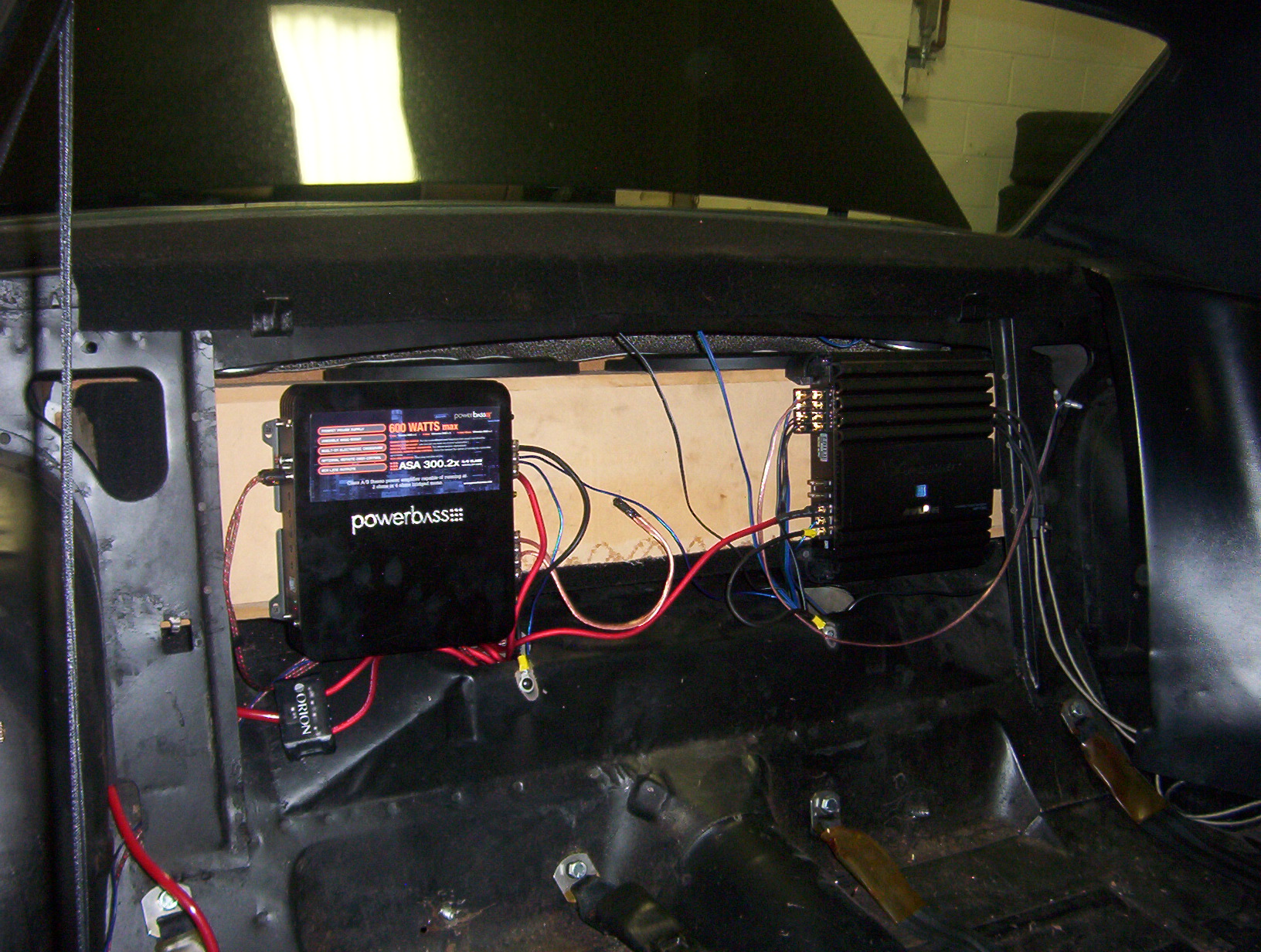 I was running out of space to mount the amps, and had to take advantage of the spring area behind the rear seat back. No matter how hard I pressed i could not touch the amps with the seat in place!