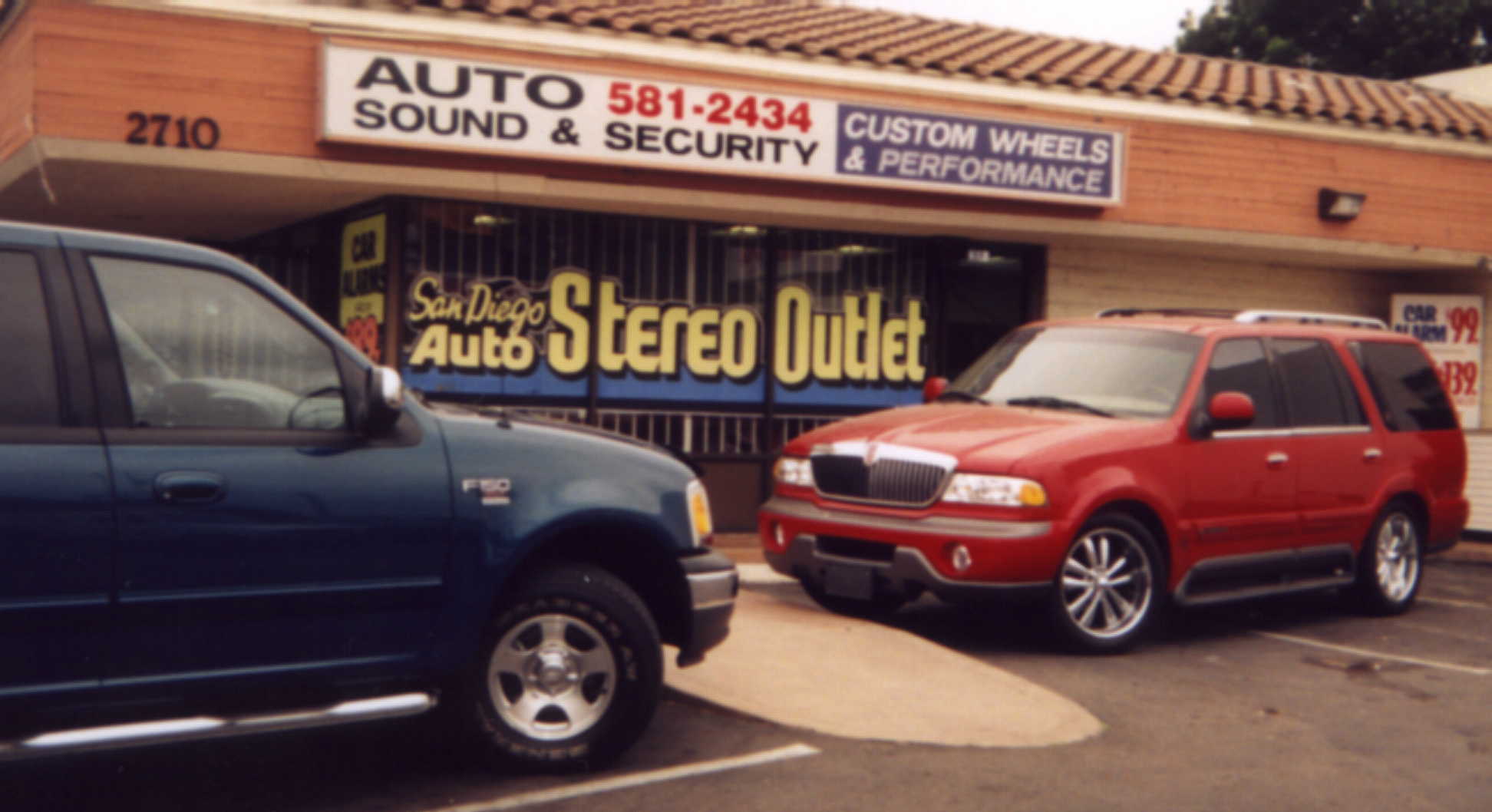 This Navigator was a work in progress.These pictures show the concept  we were developing.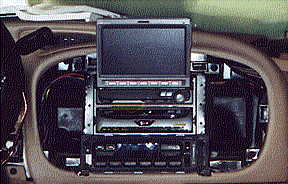 That's an Alpine CVA-1005, with an Alpine DVD player mounted in the dash of this Navigator



6.8" monitors in the headrests provide viewing for the rear passengers

Originally we chose an MTX 4 channel amp to power the highs. The customer provided 2 PPI pc2100 amps to run 2 JL Audio, W3 D-4 woofers each, for a total of 4. The enclosure was vynil wrapped, and divided in 2 halves to acoustically-couple the woofers in pairs. The amp rack was wrapped in matching vynil, and also holds the power distribution block, and a 1 farad stiffening capacitor.

Well, after listening to the PPI amps, we decided to try one of the MMATS D300HC amps to try and get more Bass in the system. It delivered 1200 watts into a 2 ohm load with all voice coils in parallel, and series at the amplifier.

It will put out a bic lighter in the front seat under full volume, and doesn't even begin to get hot, even after several hours of continuous pounding. This totally changed the layout, but we kept the same basic amp rack. We are considering integrating the amp rack and box in the next version, since the equipment selection is set for now.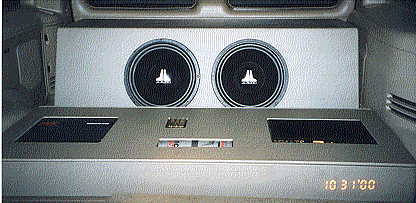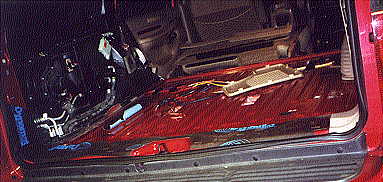 Before re-assembling it was necessary to use Dynamat under all the trim panels to eliminate any rattles before they start.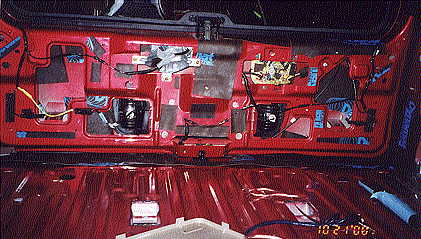 Couldn't forget the hatch....there's a lot of little parts in there that will really bug you if you don't take the time to find them one by one.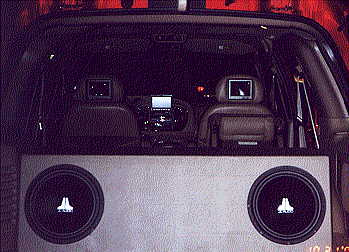 This is what she looks like from the rear. The Cabinet design was unusual in having the woofers facing different directions. I used a trapezoid shape to offset any standing waves. To appreciate this one, you have to sit inside and hear it. Definitely 130db + as long as you can stand it!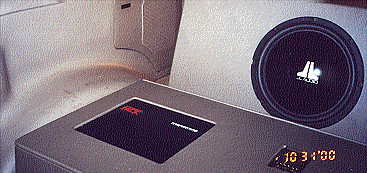 We'll be adding an Optima Yellow top Battery behind where the factory woofer goes, to get some additional playing time while parked. With a dual battery isolator, we will be able to kill the rear battery, and still start the vehicle. We don't want to run the the battery too low though, because this can damage the amps.