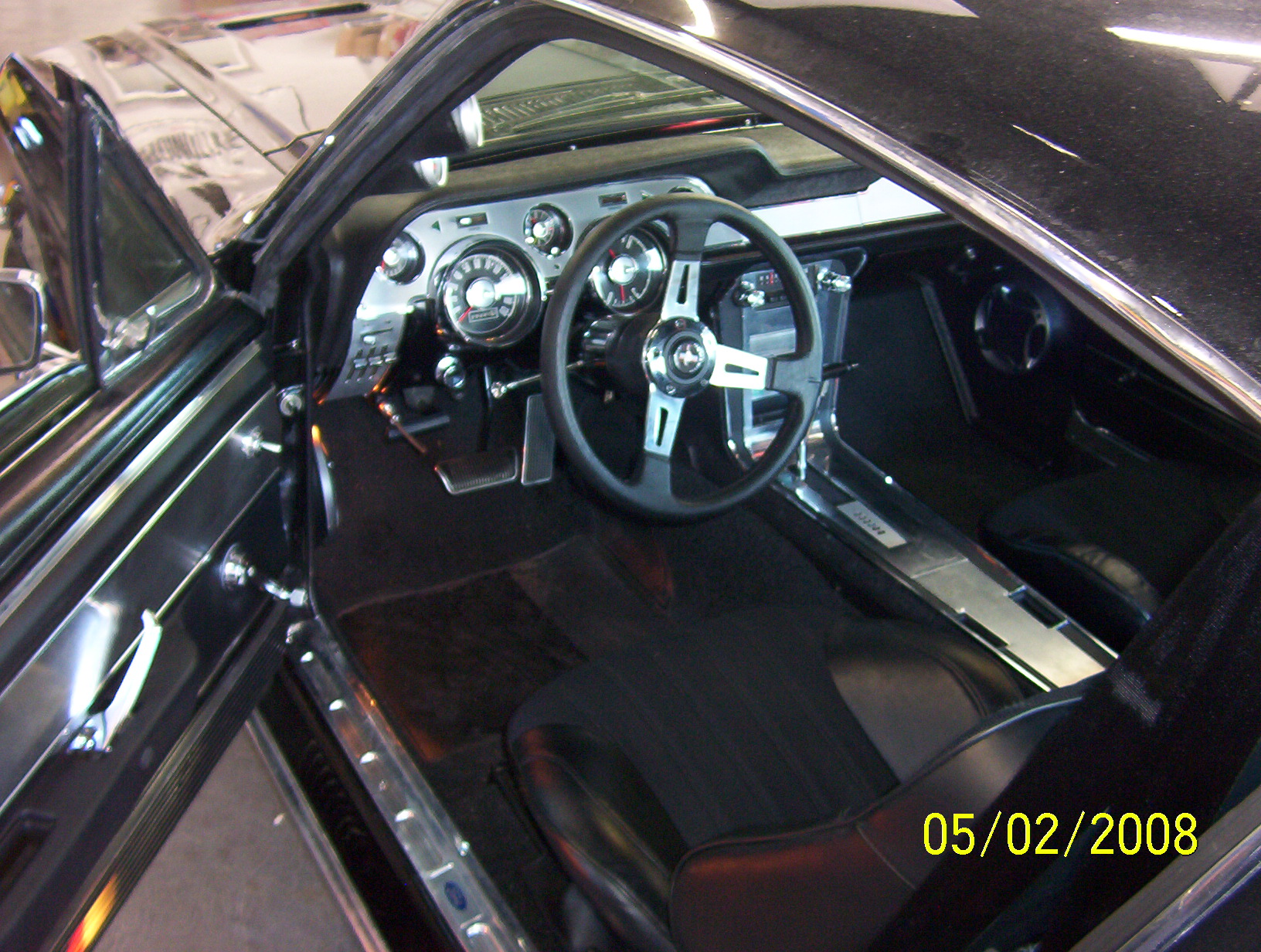 We took a tired old pony and brought her back to better than showroom condition. Dash, carpets, custom seats. This baby looks, and feels like a new car. We needed some new tunes to complement the fresh ride, but classic looks were a high priority. A Custom Autosound head unit with a 10 disc changer in the trunk should give many hours of classic cruisin!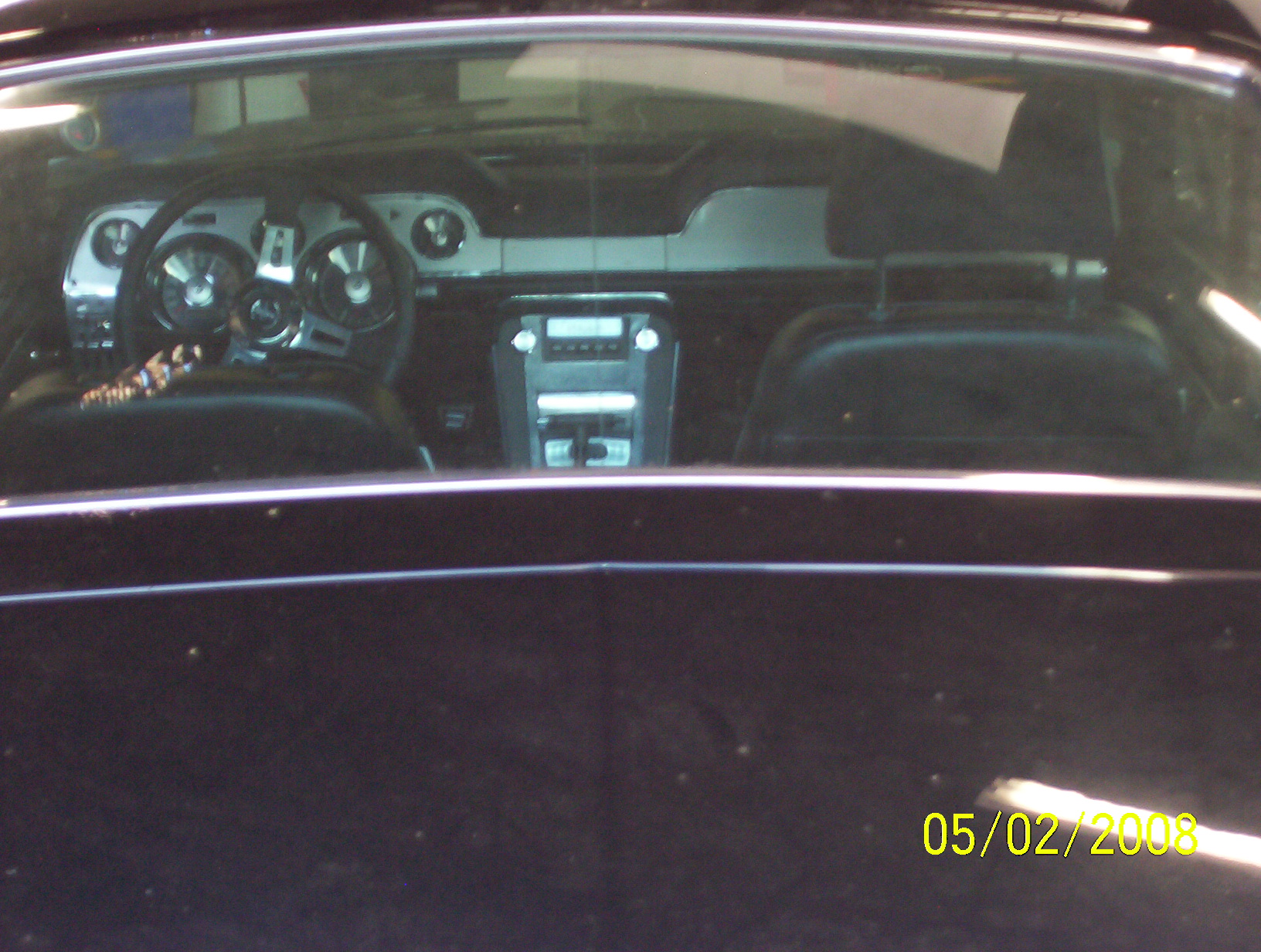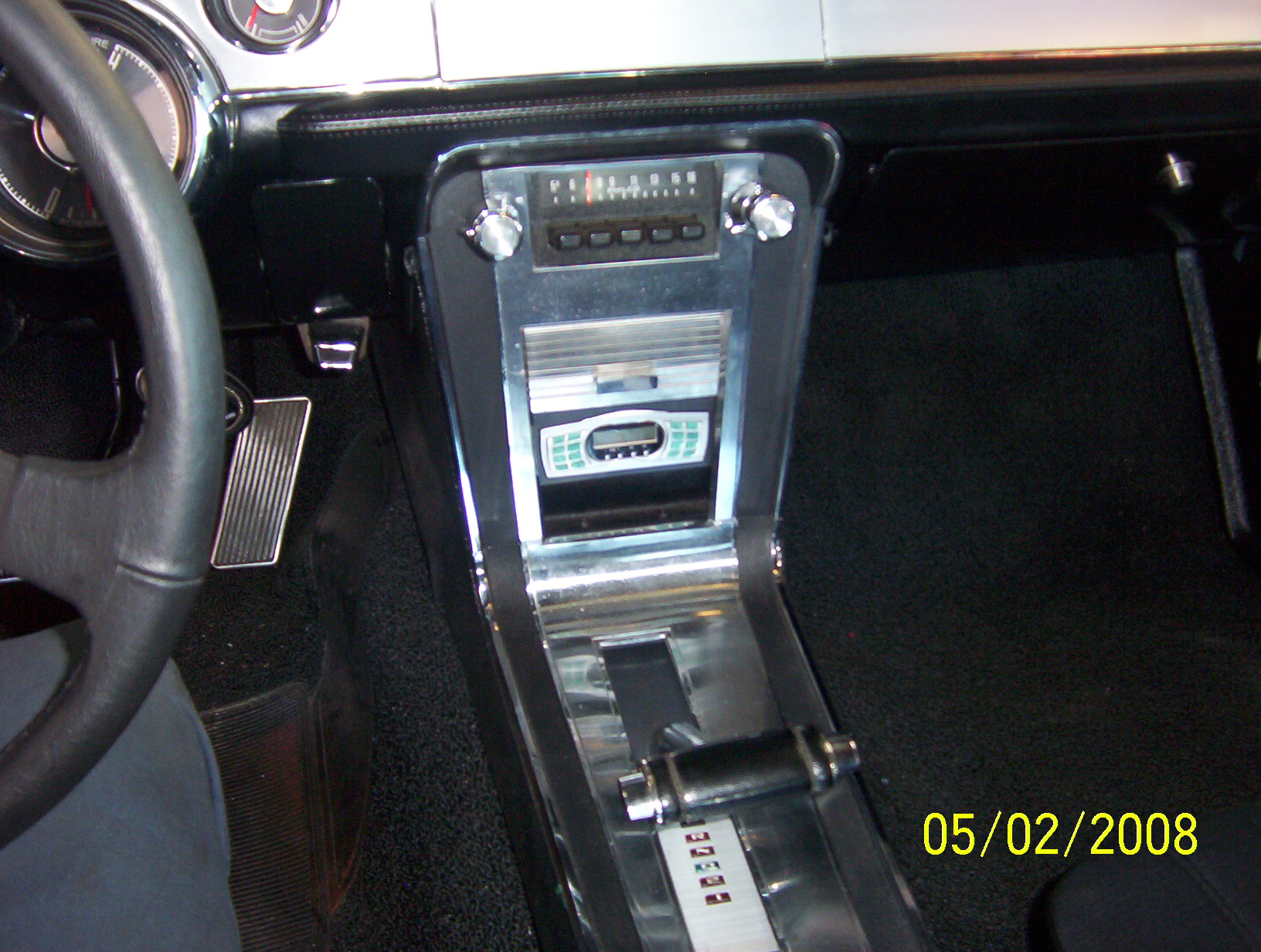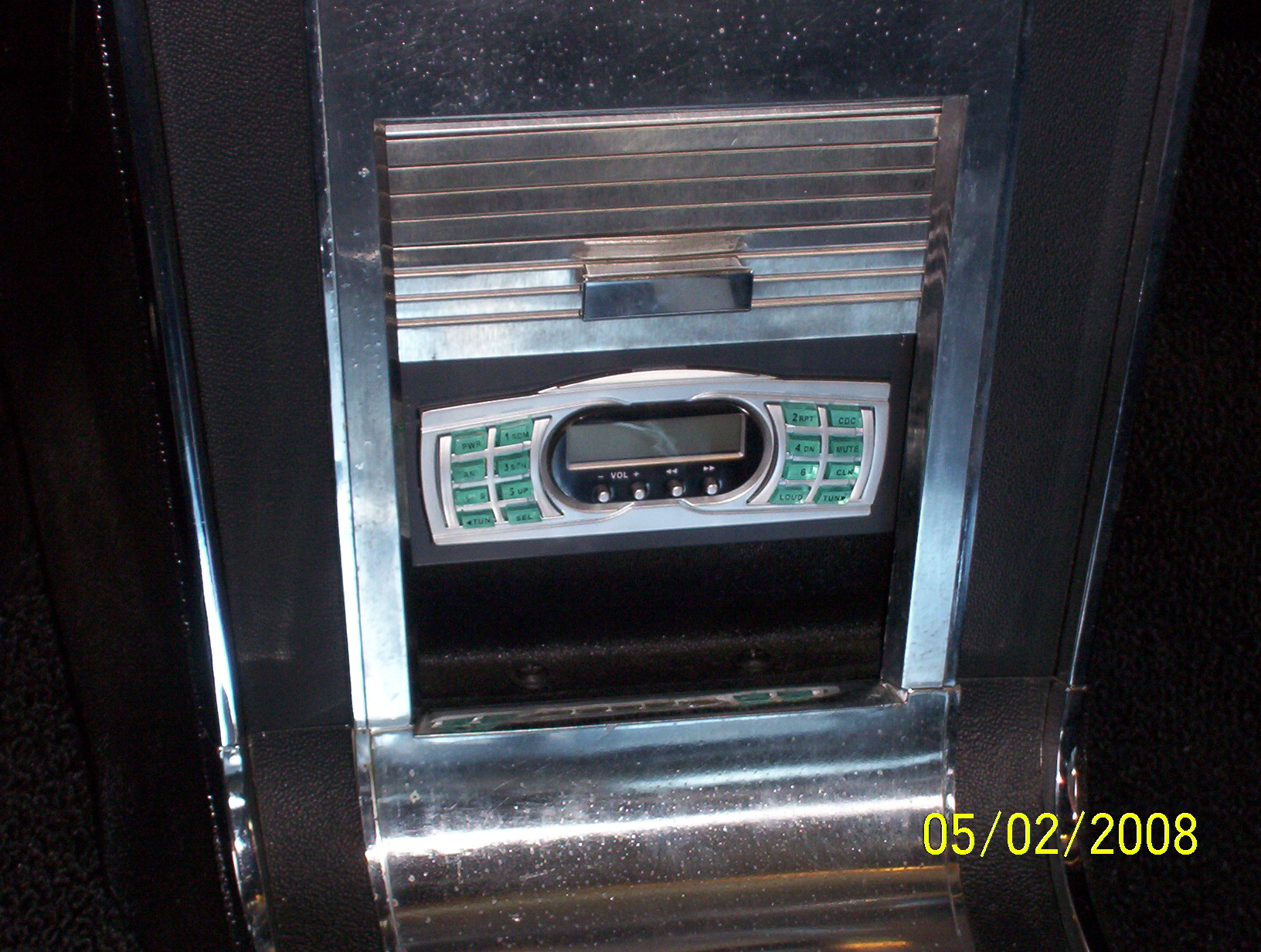 The covered pocket in the center console below the factory radio makes a perfect place to hide the display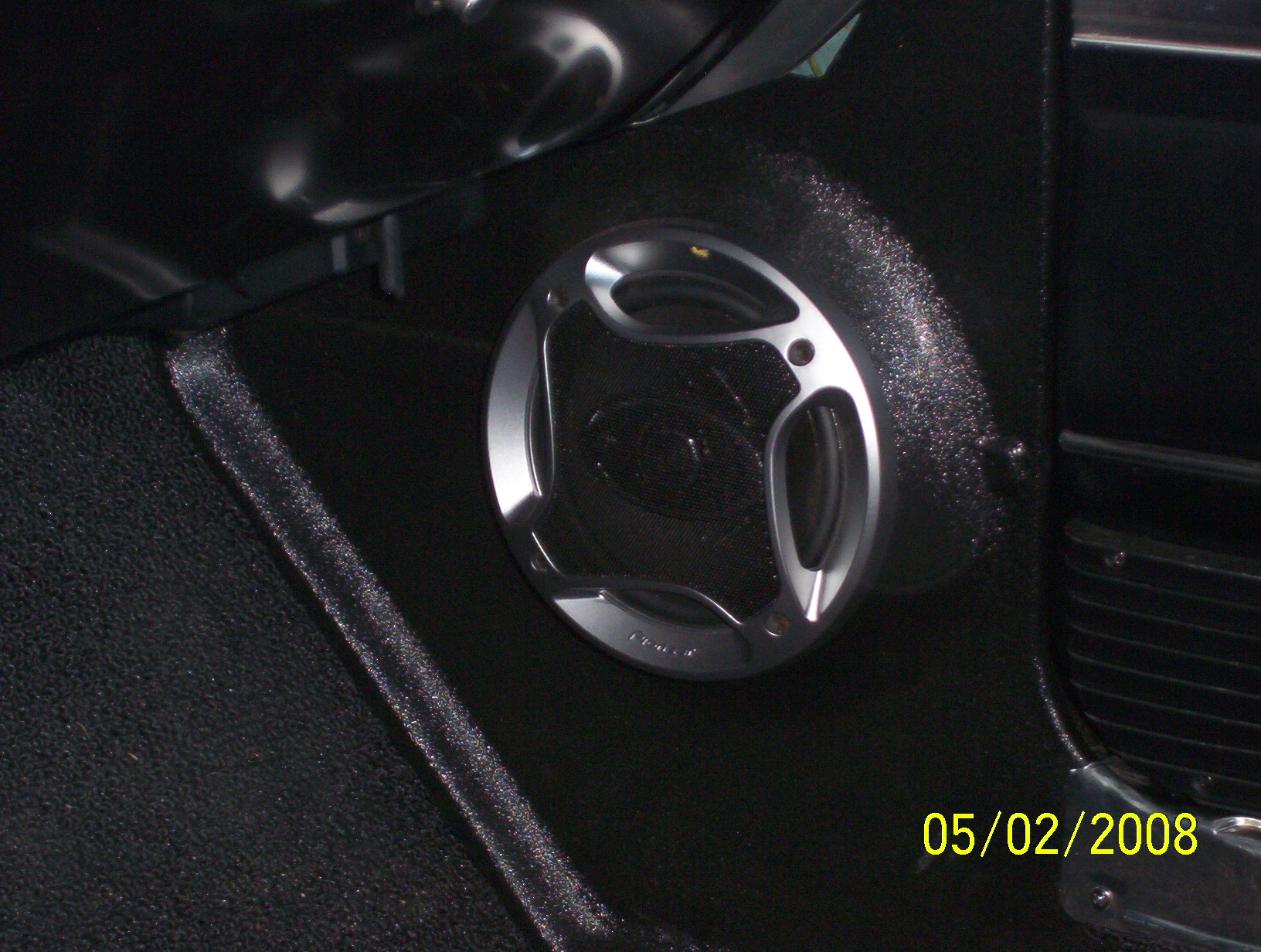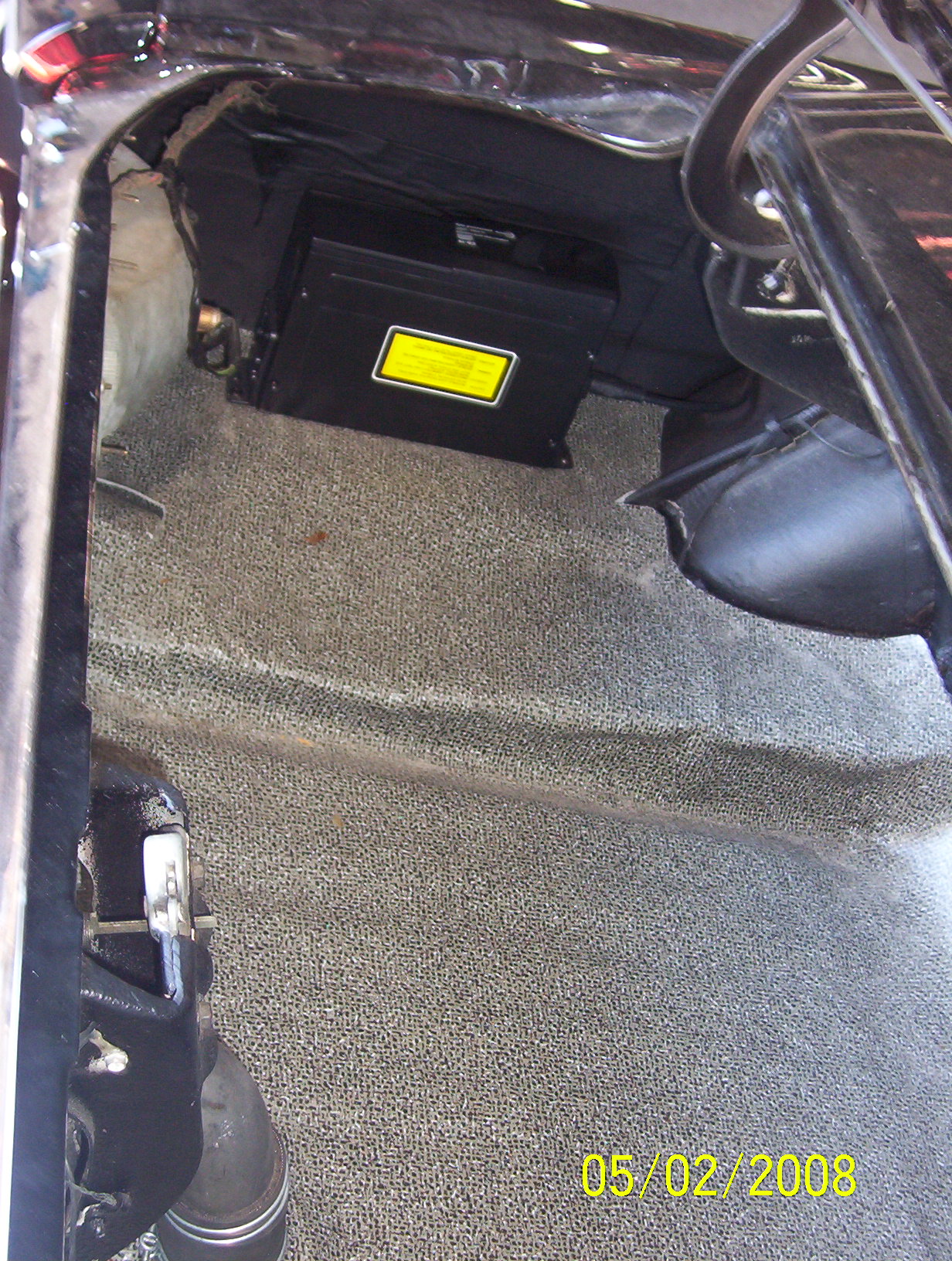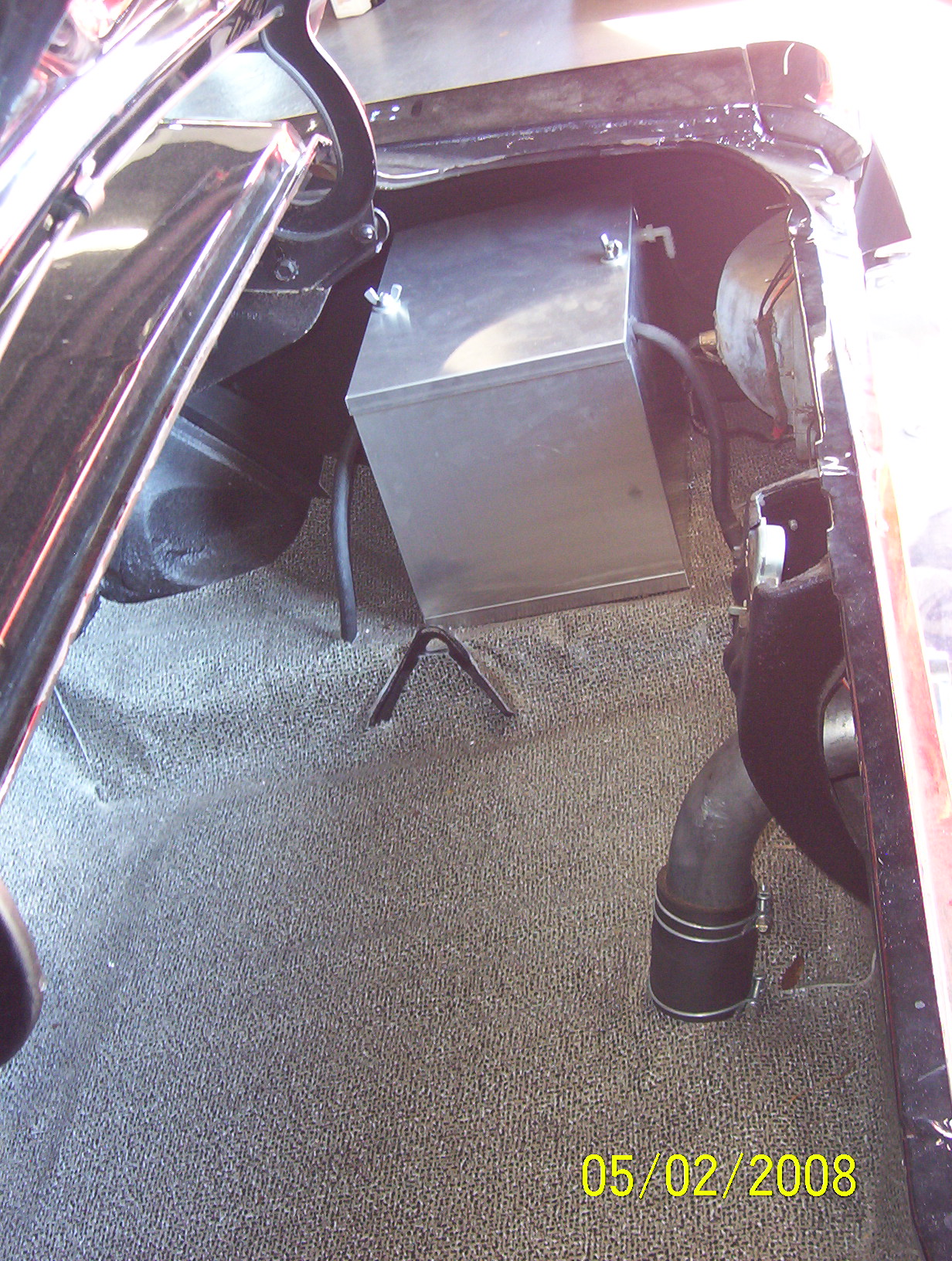 The Changer tucks away on the left corner of the trunk, and the battery was relocated to the right side. A pair of Custom Autosound kick panels let us get modern speakers in the car without cutting, or modifying the doors.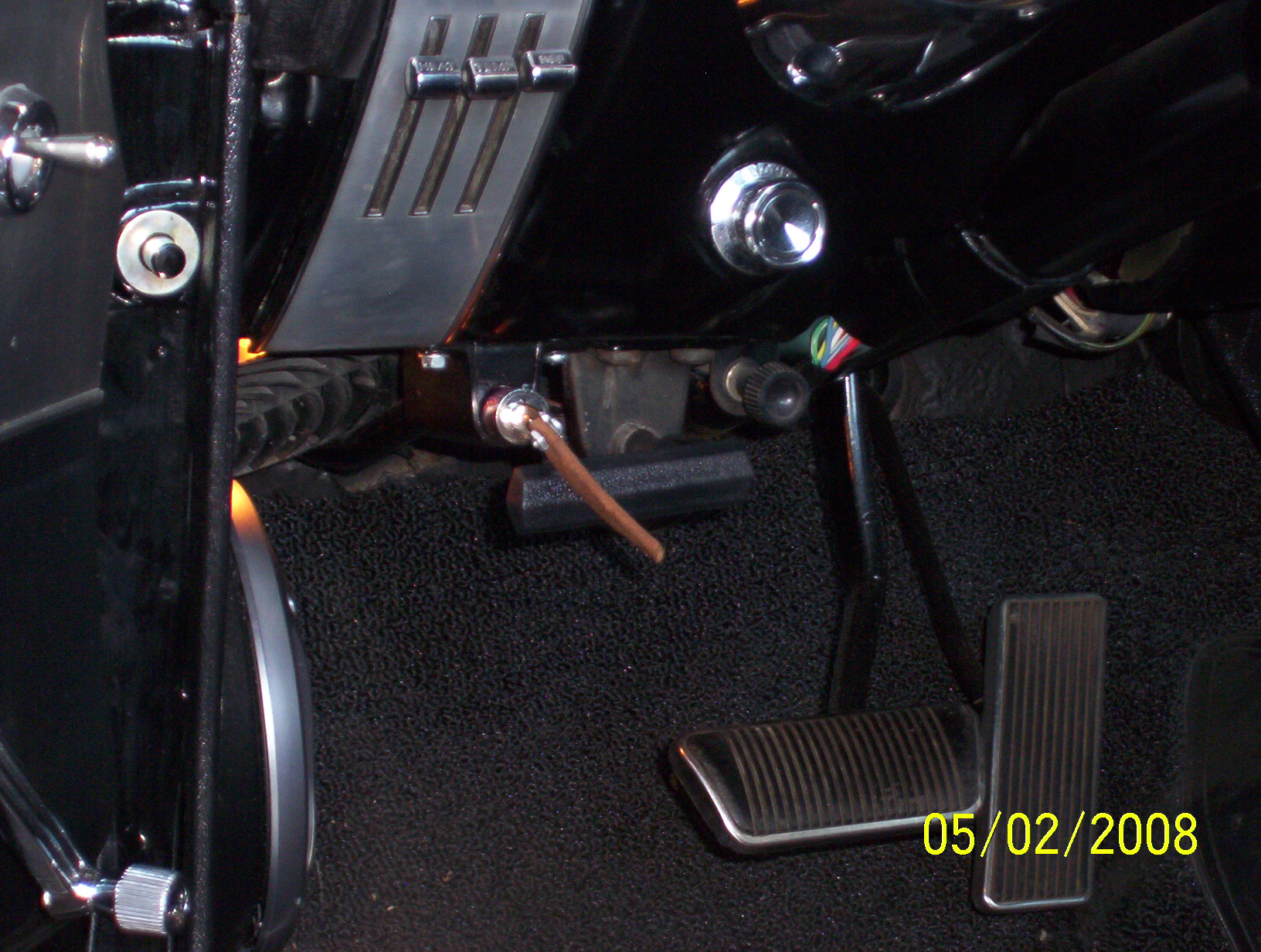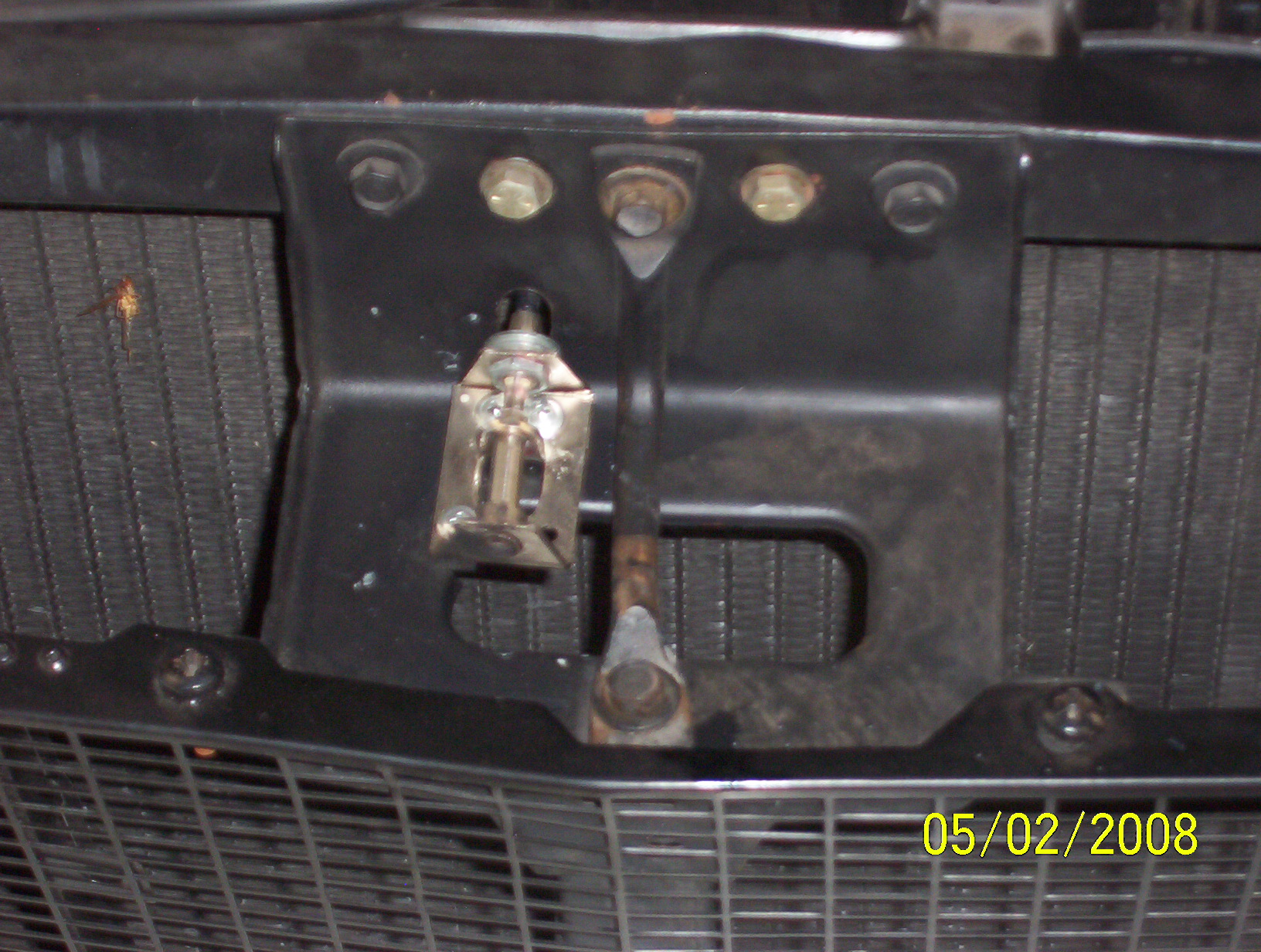 The small key on the left next to the brake handle operates a cable going to the latch on the right securing the hood from unauthorized entry, and also controls a "kill" relay to prevent "hotwiring" the car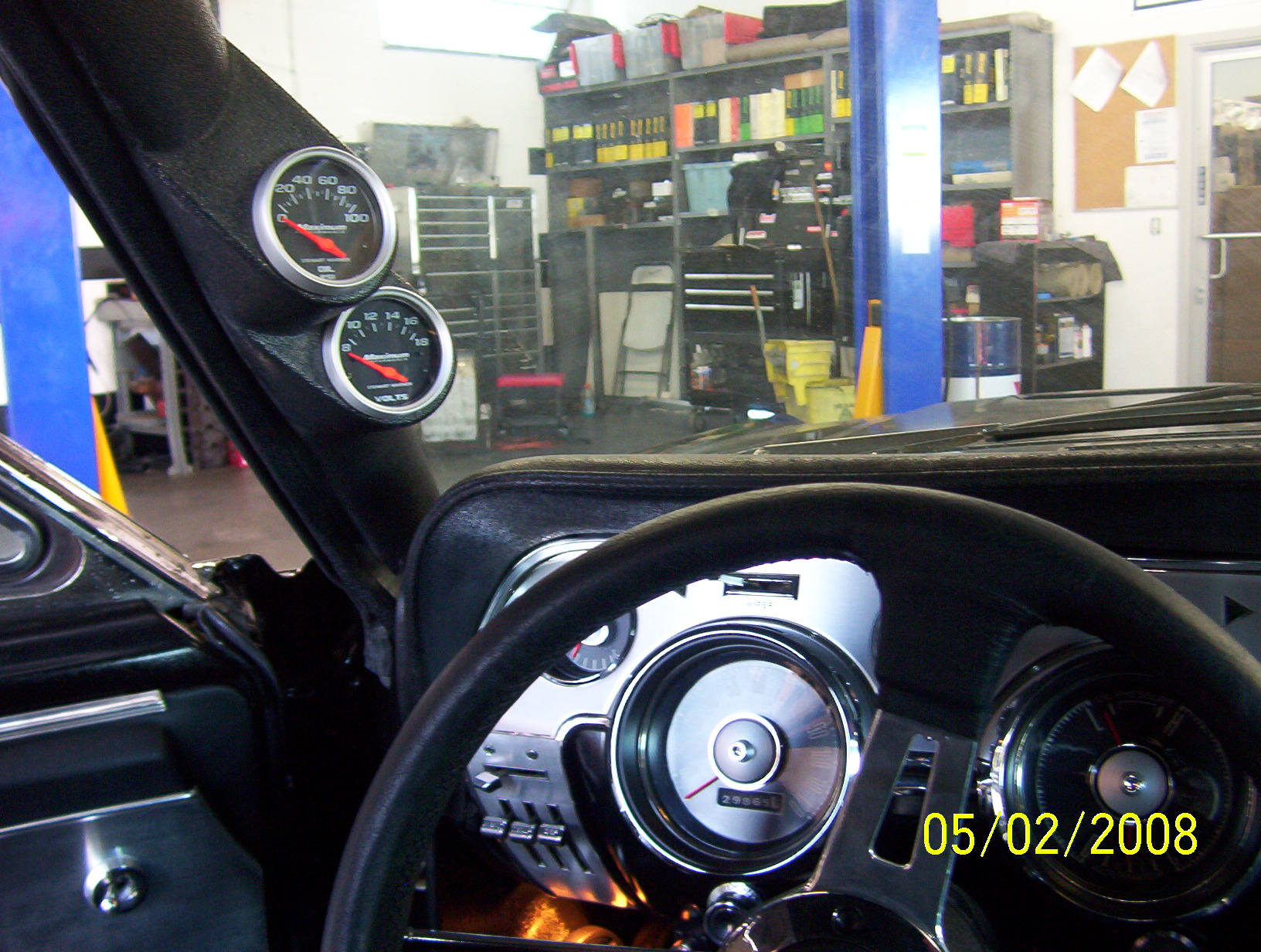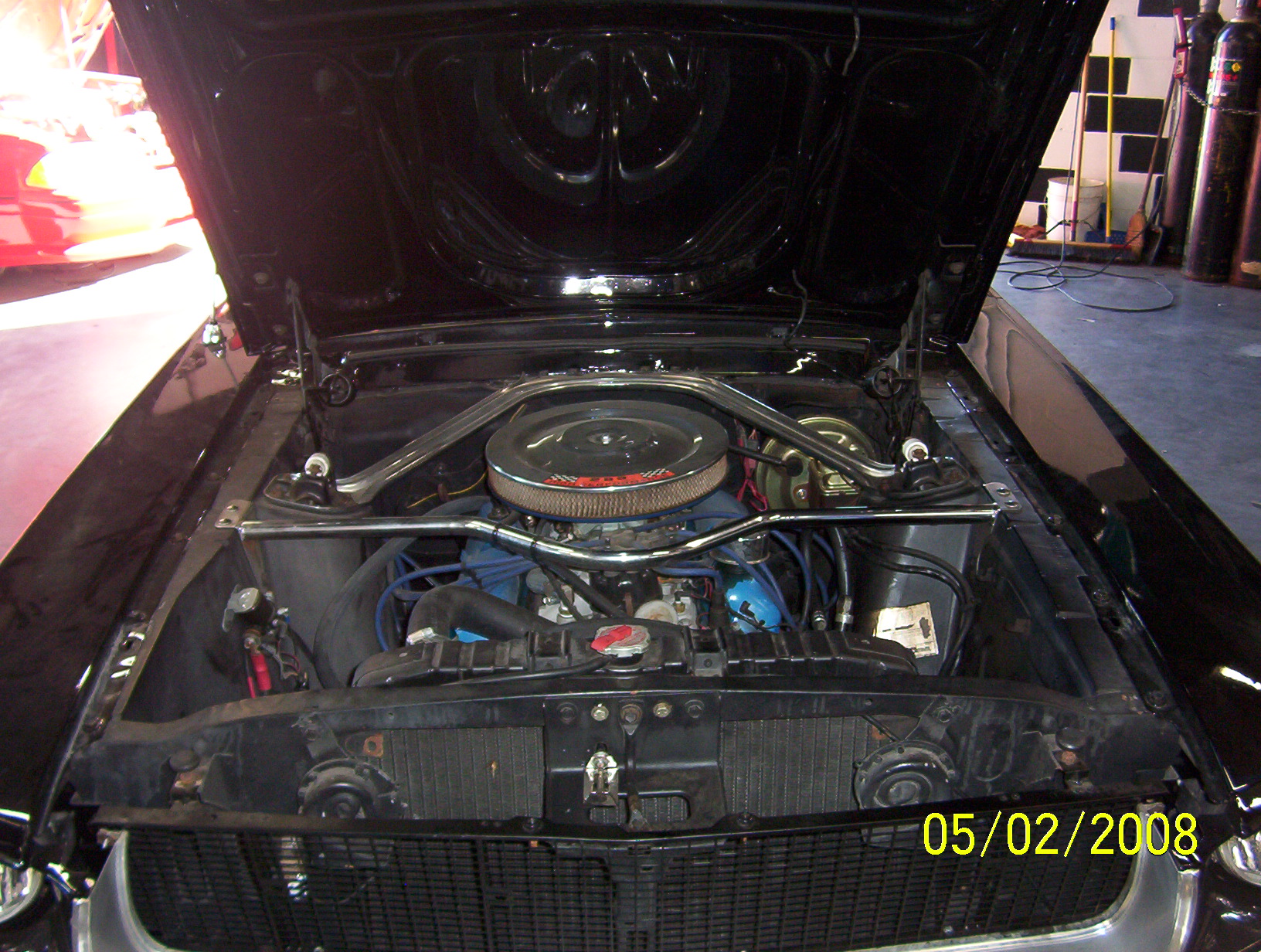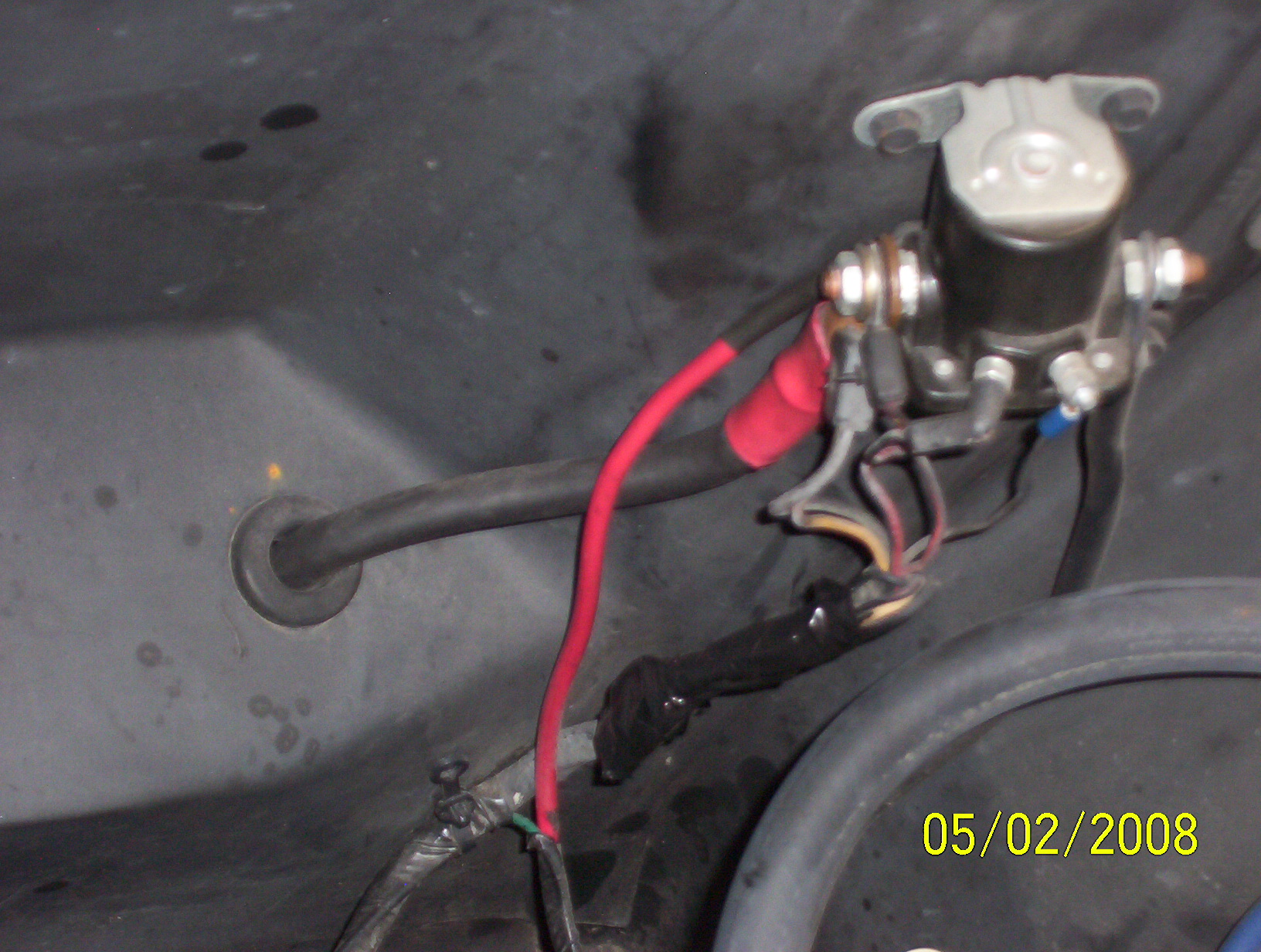 Add some modern style pillar guages to monitor that hot small-block engine, and an extra clean wire run to the rear battery, and this baby's ready to show, or GO! Come on down to JBA and we'll build one for YOU!