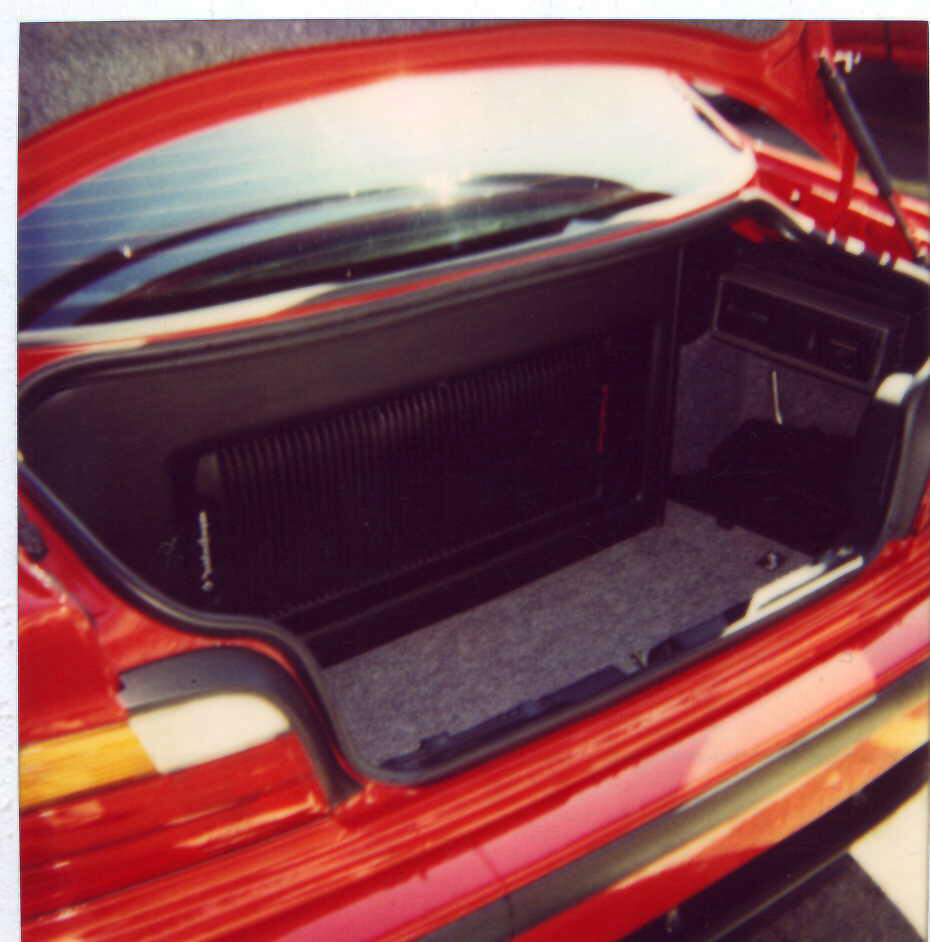 The rear view of this BMW really shows how two Rockford-Fosgate amps can be linked together to give that "monster amp" look. This combination is a 250a2, and a 400a4. That's a Pioneer 6 disc in the factory location.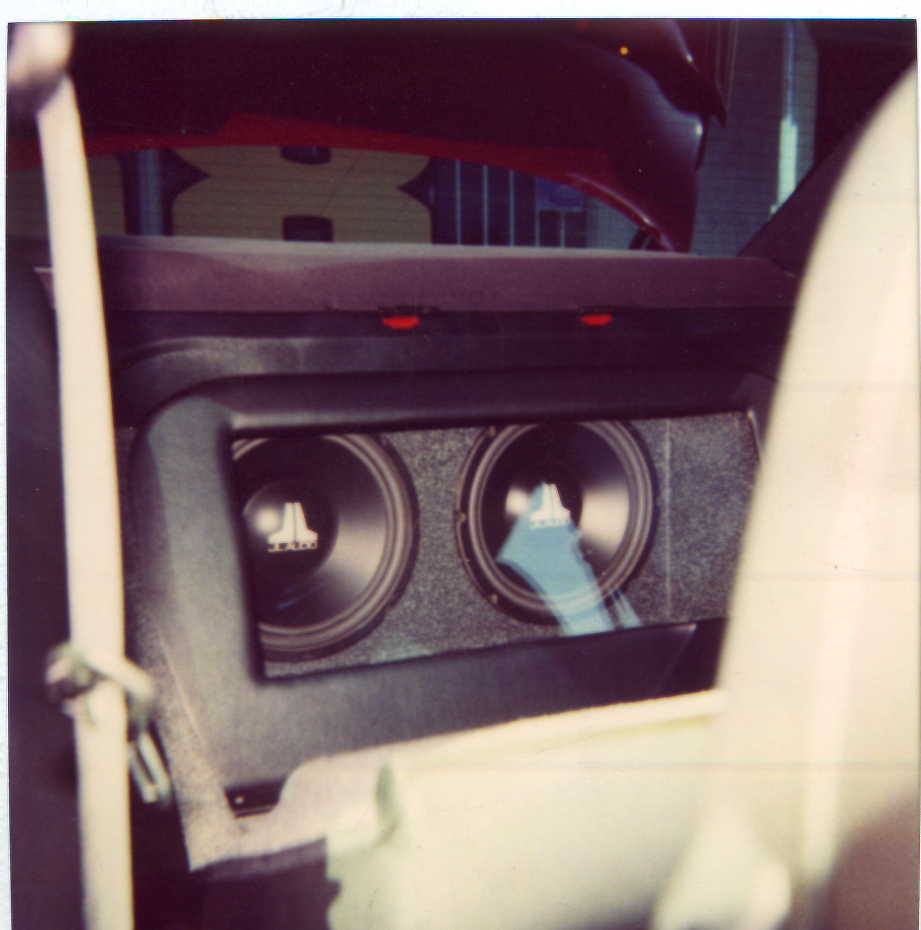 From the inside you can see the two 12" JL W6 woofers behind 1/2" plexiglass. This design was interesting, in that I used the "front" of the woofers as the sealed area, and ran them 180 degrees out of phase, venting the rear into the vehicle. All of the stock speakers were replaced with Rockford components, while continuing to use the stock grilles to maintain a factory appearance.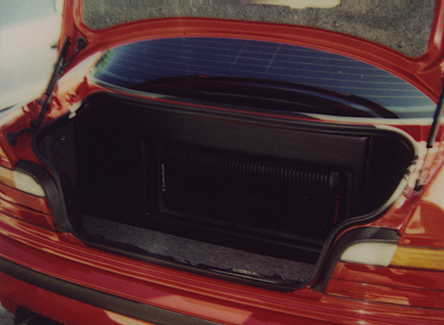 The amps are actually under a sheet of plexiglass, that helps to support the top "press-in" panel that conceals the amps. Black on black didn't photograph as well as it looked, so I left it off.

There were no visible fasteners allowed.