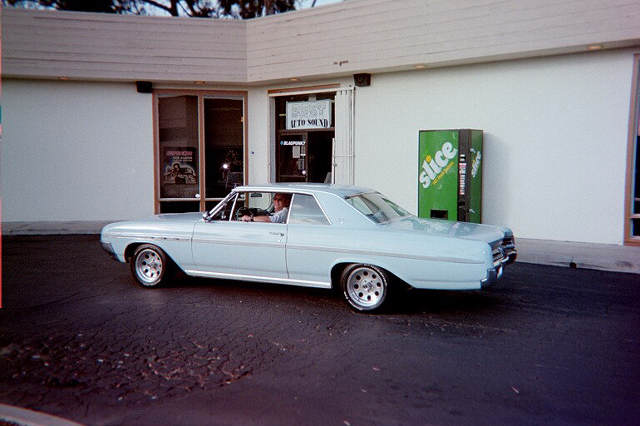 Joe's 1964 Buick Skylark is an unrestored original. As a Musician Joe needed  quality sound for this Baby. She's a Driver for weekends, and the area Cruise nights, so we needed to keep the original look of the car while adding 21st century sound.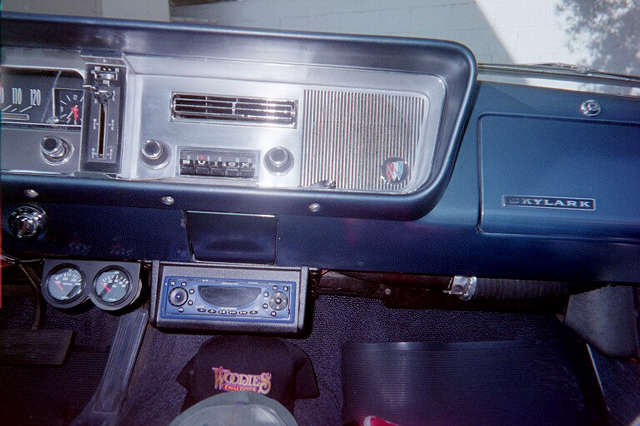 The original dash was too clean to consider cutting for a modern DIN style chassis, so we opted for the underdash housing, and the Blue Blaupunkt CD Player/Radio. It also has provisions for the Thummer steering wheel remote, to avoid having to reach for the lower radio position.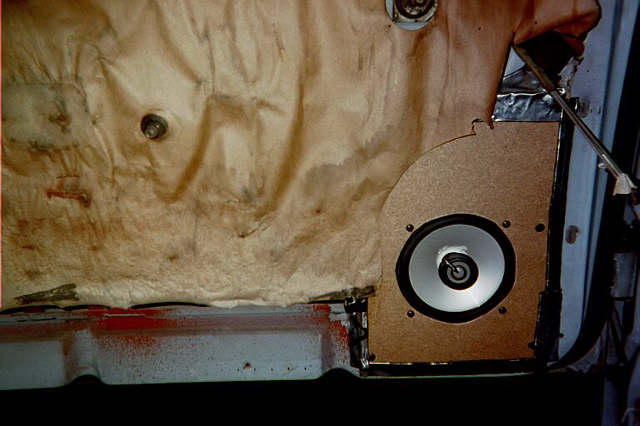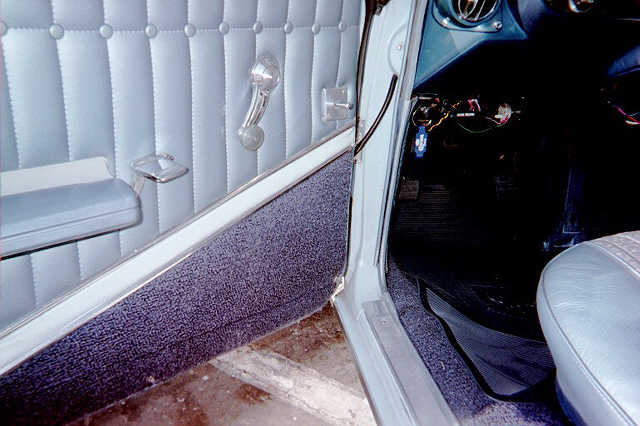 With the correct technique it is possible to install front door speakers without damaging the original carpeted panel. A mount is created behind the panel, in this case I also used Dynamat to get the full output, and create a better seal to the metal surface. Then the panel behind the carpet is carefully cut away. Finally I gently scrape the glue remnants from the back of the carpet to get maximum transfer through the carpet.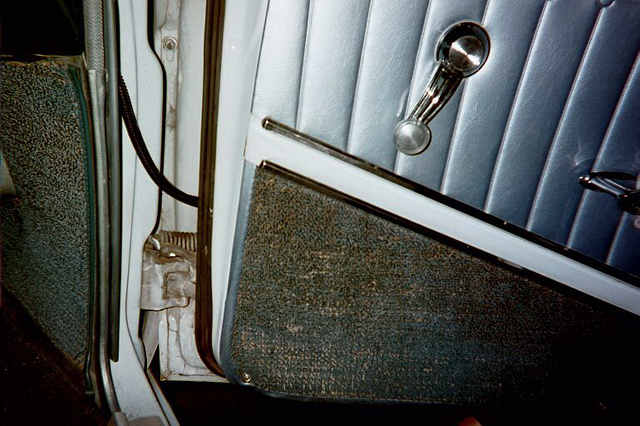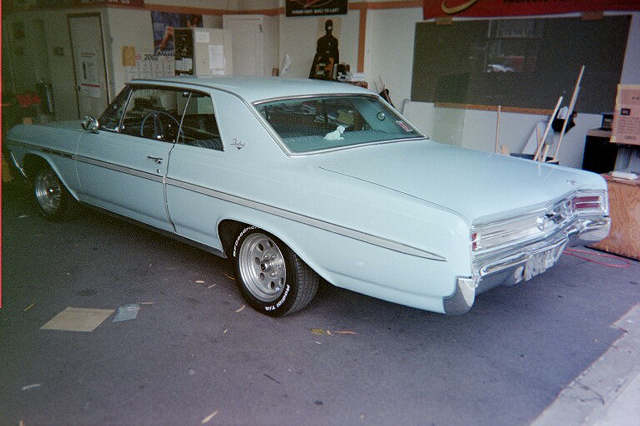 I wanted to regain the stock appearance of the rear deck, it had been previously cut for 6x9s, and the grilles were done badly. Besides, I really like the clean look of a carpeted rear.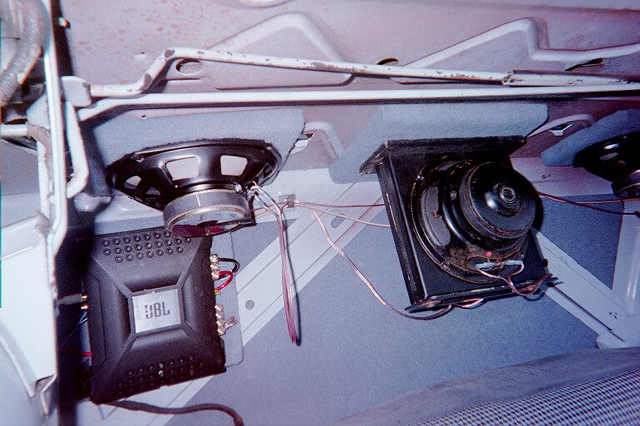 To get the full value of modern cd sources, I was going to need some kind of Subwoofer, but a box was not the way Joe wanted to go. I had a Vintage "Bass Vent", made by Linear Power in the 70s, that uses 2-8" drivers facing each other to mount to a 6x9 opening. With this woofer setup in the center, and a pair of Infinity 6x9 2 ways on each side, It has both clear rear fill, and a decent bottom, without showing any drivers.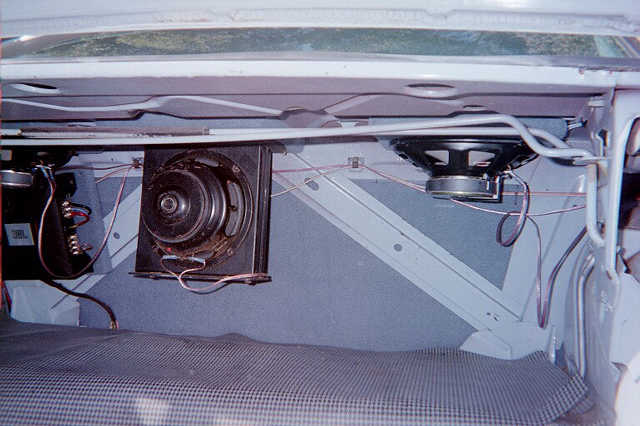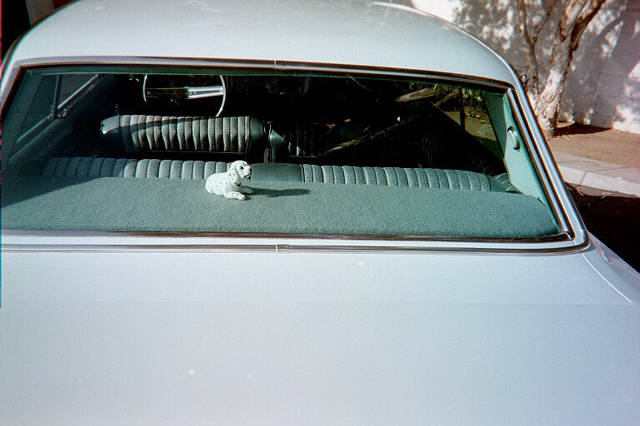 With 4 x 50max watts from the head unit, I used a small JBL 150.1 Power series amp for just the right amount of Bass from the 2-8s, and She's ready to Cruise!

For even more volume, a couple of 10, or 12" woofers could be mounted in a sealed enclosure, firing upwards through the center of the rear deck. An additional "fill" panel is an effective way to conceal all of the trunk audio equipment. High quality sound doesn't have to detract from classic looks, and it sure can enhance the ride!