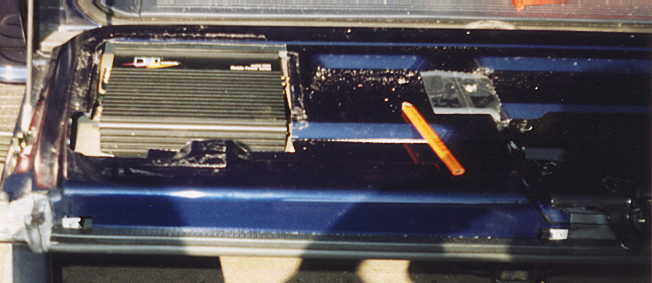 To allow more cargo space in this Tahoe, it was decided to use the extra space in the tailgate to display the amps. We used two DEI  amps to power the system, one 4 channel for the highs, and a two channel bridged for mono to power two DEI subs, in a plexi-bandpass enclosure, for maximum output. This picture shows the first rough cuts.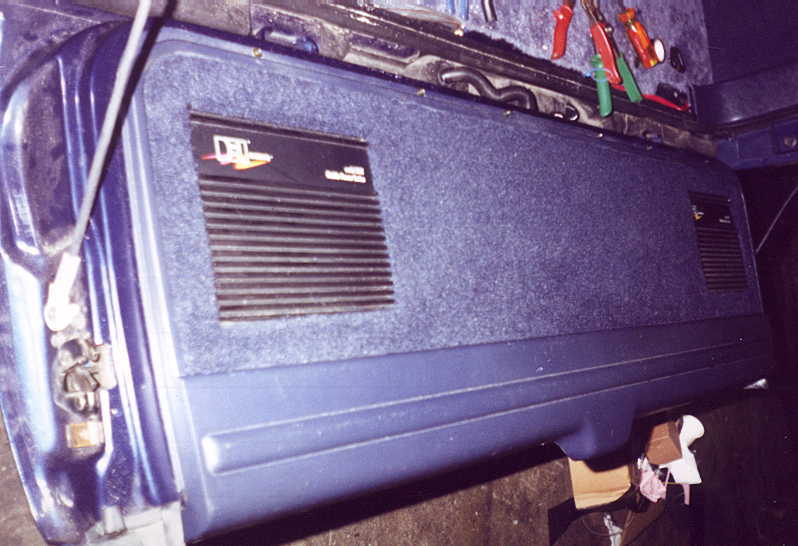 This next shot shows how nicely camoflage tubing was used with offset holes to avoid pinching when the tailgate was operated. It took 15 wires, and 3 pairs of RCA cables to run 5 channels.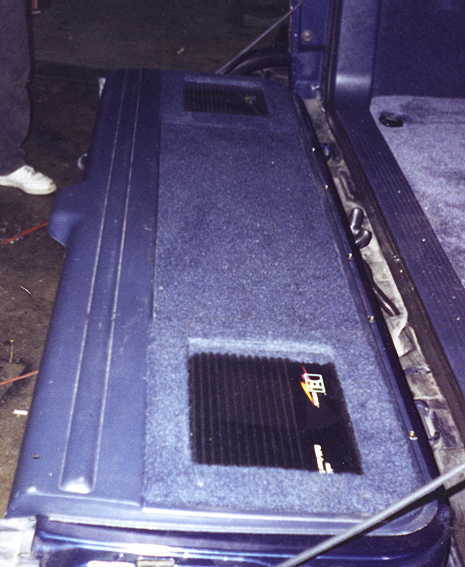 This shot shows how nicely it all looks from the other side. We also replaced all the factory speakers with DEI components, and placed speaker terminals on each side in the rear, so that if the woofer box should need to be removed for cargo, the wires could be removed from the terminals to remove the risk of shorting the bass amp. There were also press-in covers for the amps, for total concealment.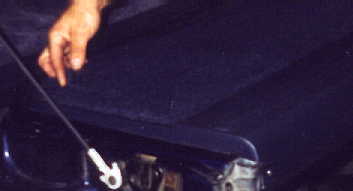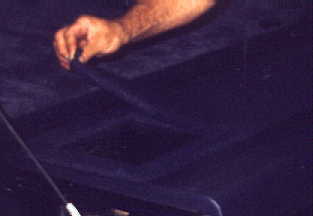 Of course the D.E.I. components didn't want to fit the factory speaker location, so I had to build custom spacers with MDF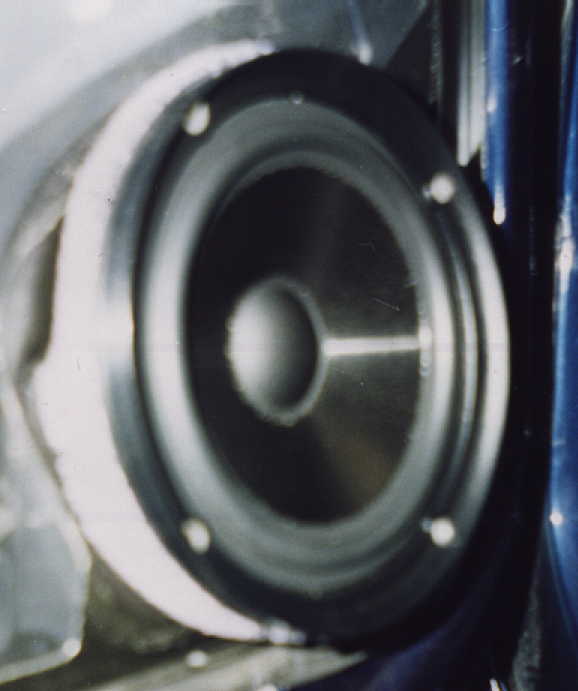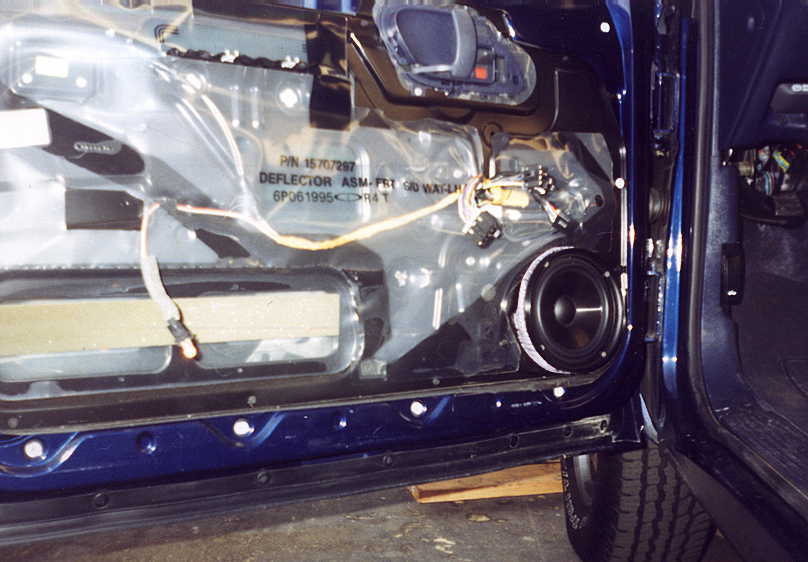 It's hard to tell, but I also covered the stock tweeter mount with grille cloth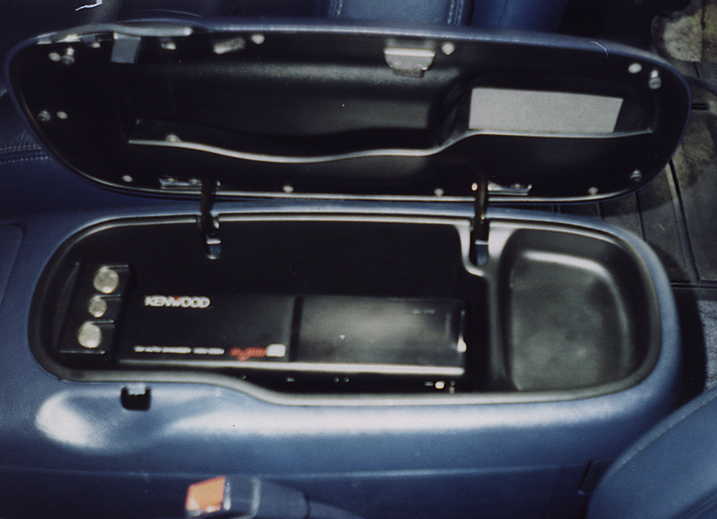 Even without an inside trim panel, the Kenwood 6-disc fits nicely in the center console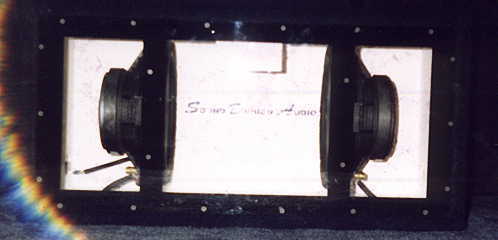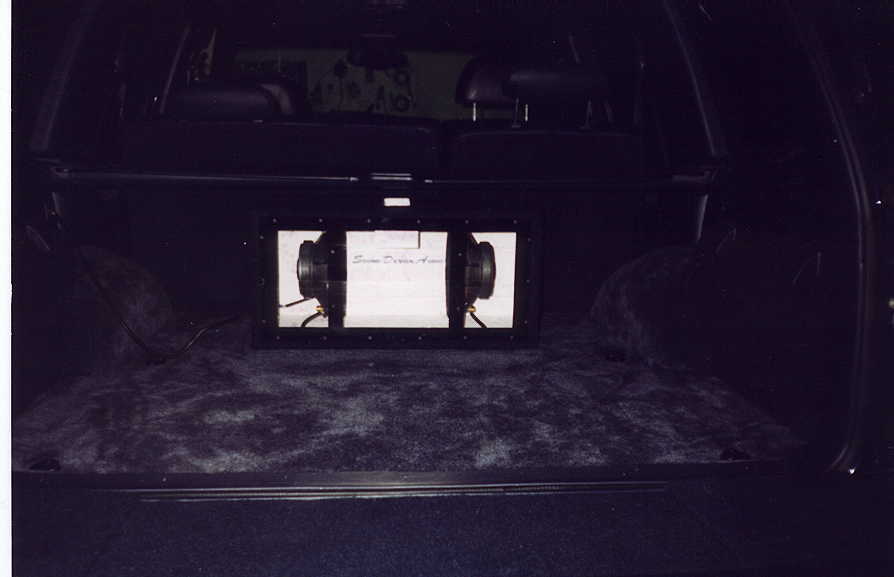 Though it's a little dark, the amps are totally concealed under their panels, and there's still plenty of room for gear